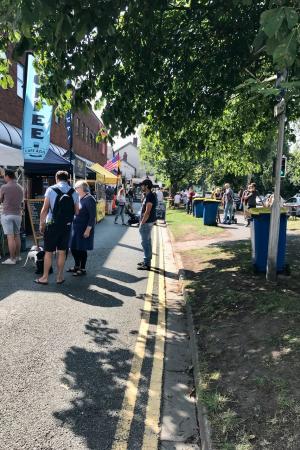 Promotional Feature
Following confirmation by Boris Johnson yesterday, that England's roadmap out of
lockdown will go ahead as planned, we are thrilled to be back.
We will still have in place ALL our Covid Secure Measures and will still be asking our visitors to socially distance and wear masks and will do so until the restrictions are lifted.
Our artisan traders have had a difficult year and more than ever will appreciate your
support. Many have used their time in lockdown to invent and create lots of exciting new products and they are very keen to share these with you.
Do come along and discover something different from your favourite, local micro
businesses.
Together we can celebrate safely and look forward to a hopeful and optimistic year ahead.