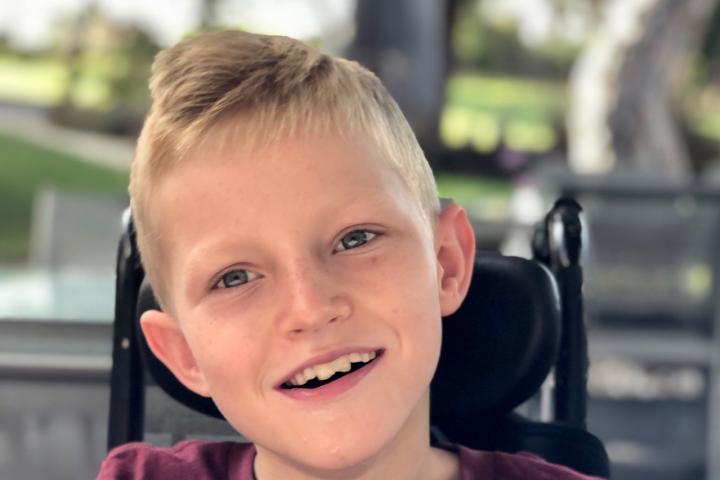 An inspirational 11-year-old boy who has cerebral palsy has raised over £6000 for charity whilst bringing a smile to lots of people in the village during these strange times.
Patrick McCabe, who attends Alderley Edge Primary School, has been raising community spirits and funds for Bendrigg Trust which challenges perceptions of disabled and disadvantaged people, helping them take part in adventurous activities they never dreamt possible.
The family visited the Bendrigg Centre in Cumbria in October 2020 and it opened up new doors for him in that he could do daring things like a zip wire and transcend a climbing wall alongside his siblings for the first time ever.
His mother Jo said "During the pandemic he was conscious the charities ike Bendrigg were struggling and also that people's spirits in the community were being tested by the pandemic. He saw a Justin Timberlake video of Justin dancing with people on the streets and thought he could bring smiles back to the village by doing the same. He then heard the song Hear Comes The Sun, on the way to school one day and thought the words were so appropriate!"
Patrick said "After my first visit to Bendrigg I felt that my life had been changed forever as I could finally do things alongside my siblings that I never felt possible.
"Like many other charities, Bendrigg have had to close their doors due to the covid pandemic.This has had a critical impact on their ability to stay open and support young children and adults in need of their support.
"I know that Bendrigg have a huge positive impact on so many people's lives and I wanted to do something to try to make sure that their incredible work can continue.
"At the same time,I wanted to put a smile on the faces of those people in my village who have maybe struggled through the pandemic crisis and show people that spring is around the corner and with lockdown easing a little, there is a light at the end of the tunnel for us all."
Jo added "The response was incredible. He filmed , with his sports coach Sue Morrison over a 3 to 4 week period and so many people approached them to say how they had brightened their day!
"Also when we released the video he smashed his target within the first hour! People have been so positive about the whole thing ( as you can see on the just giving page)
"He's really touched so many people and Bendrigg are overwhelmed by the response which will make a difference to so many children !"
Click here to view the video of Patrick lifting lockdown spirits in the village.
If you would like to support his fundraising efforts you can donate online via his JustGiving page.