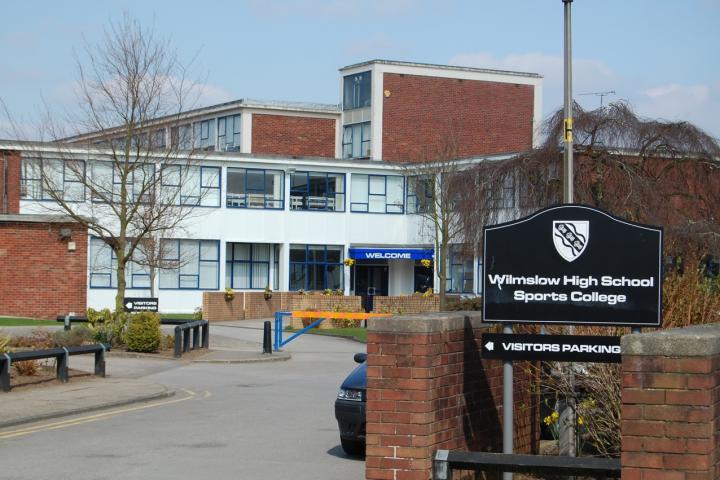 Parents of Cheshire East school children received confirmation of the allocation of secondary school places earlier this month.
The Council worked with local schools to offer preference places to 98 per cent of Cheshire East residents (an increase from 97 per cent in 2020) with 92 per cent being offered their first preference of secondary school (compared to 91.6 per cent in 2020).
Figures obtained via a Freedom of Information Request showed that 350 students requested Wilmslow High School as their first choice, 20 of which (5.7%) did not receive a place to start in September 2021.
This represents an improvement on last year when only 84% of those who selected Wilmslow High School as their first choice were successful, with 63 students losing out.
Wilmslow High School had 355 places to allocate for the academic year beginning September 2021, but the total number of applications for places at the school was 543.
Of the 355 places allocated, 333 went to those who made Wilmslow High their first choice.
A total of 91 second preference requests were made for the school and 64 third choice requests.
The school borders other local authorities and in total there were 78 applications from people living outside of Cheshire East.
The expansion of Wilmslow High School at a cost of £12m to meet the need for additional secondary school places in the town was approved in November 2020.
The scheme will enable the High School to increase from 1500 to 1800 pupil places from September 2023 and includes a single-storey extension to the main building and a further extension linking the existing Olympic Hall and Sports Hall blocks, plus significant internal re-modelling.
Additionally, a new car park for staff will be created at the northern end, providing 30 spaces, and the visitor car park will be integrated into the main staff car park providing 16 spaces - resulting in a total of 253 car parking spaces for the school.
Tags: