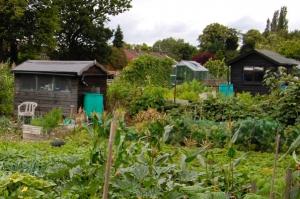 At least a dozen sheds belonging to allotment owners at Beech Close in Alderley Edge have been broken into overnight.
Police officers were called to reports that a numbers of sheds had been entered by an unknown person at 10.45am today (Tuesday 9th March).
A police spokesperson said "The caller reported that the incident occurred sometime between 6pm on 8 March and 9am on 9 March.
"The person had forced entry into the sheds, it is unknown at this time if any items have been taken."
One allotment holder told alderleyedge.com "Luckily most of the sheds just had gardening tools spade and rake's etc, tools which I'm assuming were too heavy and not of much value. Sadly some people do keep power tools in their sheds and these were stolen."
Anyone with any information in relation to the incident is asked to call Cheshire Police on 101 quoting IML 934437.