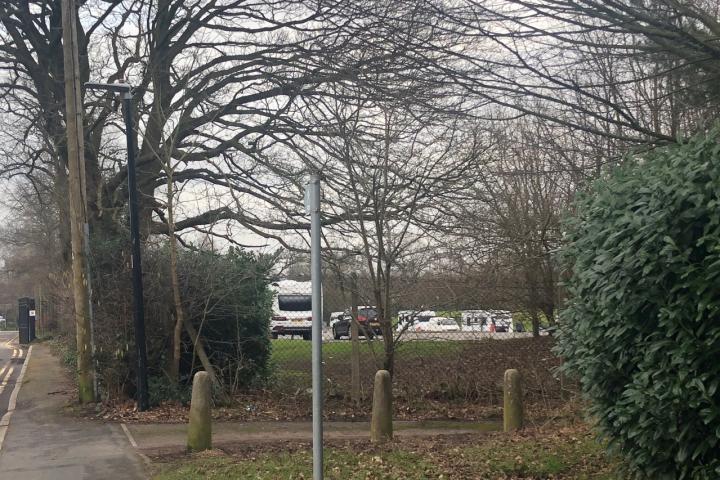 Travellers who arrived in the town at the beginning of the month have now set up an illegal encampment within the grounds of Wilmslow High School.
The group arrived in the town on Monday, 2nd February, and parked up in the Broadway Meadow car park where they remained for 10 days.
Initially, a spokesperson for Cheshire East Council told wilmslow.co.uk that the travellers had "committed to leave the location by Friday 5 February at the latest."
However, they were still at the site a week later so the Council proceeded with legal action and were seeking a court date when the travellers moved on to Wilmslow High School.
I approached Cheshire East Council for an update on Monday, 17th February, and was told "The police are dealing with the travellers at the high school and I understand they have served a notice on them. Best to talk to their press office."
A spokesperson for Cheshire Police said "We liaised with the family and the school. A S61 Notice was served Tuesday afternoon just to ensure the family left by Friday so the school would be ready for pupils returning on Monday."
Updated: 11am Thursday, 18th February
A Cheshire East Council spokesperson said: "An officer from the borough's Gypsy and Traveller Liaison Team visited the site and attempted to engage with the group but this was not successful.
"The matter is now in the hands of Cheshire police and we understand they have served the group with a legal notice to leave the site by Friday 19 February.
"Preparations are being made by the council to clean up the site once the Travellers have left."
Tags: