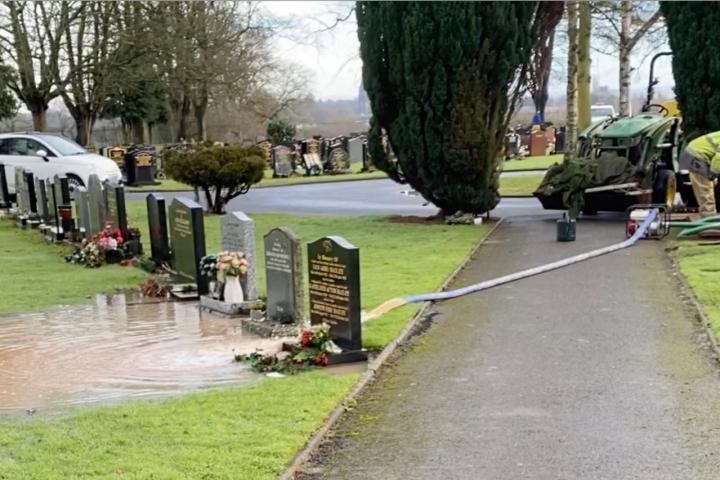 Cheshire East Council has issued an apology after graves at Alderley Edge cemetery were left flooded by their employees this week.
Staff from Orbitas who were preparing for a burial on Thursday, 4th February, pumped out water from the flooded plot onto other graves with no regard to the families whose loved ones are at rest.
Julian Boardman-Smith who visited his parents grave was left very distressed.
He told alderleyedge.com "I find this absolutely appalling that the deceased - who no longer have a voice - are treated with such a lack of respect and it makes me wonder how society has stooped to such a low ebb."
A Cheshire East Council spokesperson said: "We deeply regret this incident and extend our sincere apologies to the relatives upset by this unfortunate occurrence.
"We have carried out a preliminary investigation and it would appear that our contractors were faced with an extremely challenging situation in so far as they were preparing a plot for an imminent burial only to discover that after the recent heavy rains it was extremely water logged and needed pumping out.
"In focusing on preparing for the imminent burial regrettably they were not aware of the impact this had on the families connected with nearby graves.
"We are contacting those relatives affected by this event and expressing our apologies for any distress this may have caused."