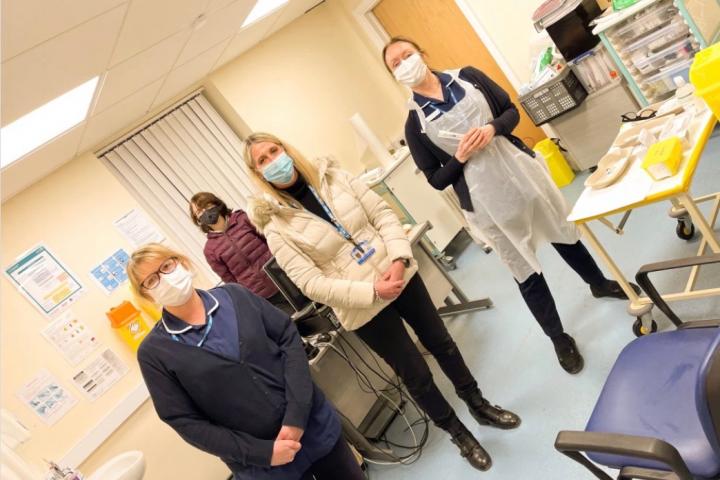 Medical teams have now administered 1500 vaccinations to Alderley Edge GP patients out of a total practice population of 8500, and invites are going out today (Thursday, 4th February) to those over 70 with appointments scheduled for Monday and Tuesday next week.
A spokesperson for Alderley Edge Medical Centre confirmed "By the end of this week we will have offered vaccinations to all our over 75s, housebound and nursing home patients. We are starting in the coming weeks to start inviting over 70s .....depending on vaccine allocation
"Vaccine supply, recall and clinic availability varies by PCN which is why seemingly neighbouring practices are vaccinating at different speeds. We're all getting there, as well as keeping the surgeries running for usual problems and services. It won't be long..."
So far over 5200 vaccinations have been given to patients from Chelford, Handforth, Alderley Edge and Wilmslow (CHAW).
The majority of the vaccinations have taken place at Wilmslow Health Centre but daily clinics are also being held at other local GP surgeries using the Oxford Astra Zeneca vaccine, with a further delivery of 1600 doses having been received today (Thursday, 4th February).
Clinicians have also been attending those who are housebound and in the older age groups with a total of 1500 patients from Chelford, Handforth, Alderley Edge and Wilmslow having been vaccinated in the past week.
Wilmslow Health Centre received a delivery of 975 Pfizer jabs and 400 doses of the Astra Zeneca jab on Thursday, 28th January so larger clinics were held on for Friday and Saturday.
Patients aged 70 years and over, along with extremely vulnerable individuals are currently receiving the jab and medical teams hope to proceed to the 65-70 age group by the middle of next week.
Dr Amar Ahmed, Partner at Wilmslow Health Centre, said "Because of the way in which NHS England has commissioned pharmacies and mass vaccination centres, we have no way of knowing the numbers vaccinated at such sites. Even the government system used to record the vaccinations done in GPs surgeries is erratic and often doesn't update patient records."
He added "Patients often find themselves with multiple invitations to attend vaccinations at various sites across the Northwest and are confused even more when they receive an invitation from their GP surgeries. GP surgeries can only send out invitations when they know that a delivery of vaccination is due and that can sometimes be as little as 3 to 4 days before the delivery, so they don't have long to invite eligible patients."