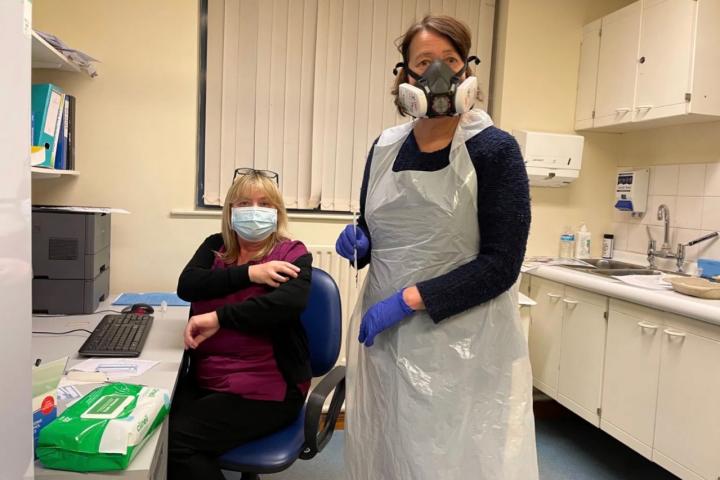 Medical teams have now administered 3700 vaccinations to patients from Chelford, Handforth, Alderley Edge and Wilmslow (CHAW).
The majority of the vaccinations took place at Wilmslow Health Centre but some smaller clinics were also held this week at individual practices using the Oxford Astra Zeneca vaccine.
Additionally, clinicians have been attending those who are housebound and in the older age groups.
Over 700 people aged 75 to 79 have been vaccinated so far.
Another delivery of the Pfizer jabs is expected on Thursday, 28th January, so larger clinics are planned at Wilmslow Health Centre for Friday and Saturday with 1,100 patients invited to attend so far, almost all of whom will be from the 75 to 79 age group.
Dr Amar Ahmed, Partner at Wilmslow Health Centre, said "We are delivering vaccinations almost as soon as we receive them and many staff have cancelled annual leave just to work on getting the jabs delivered.
"The more vaccine we are given, the faster we can work through the priority groups to reach the younger populations."