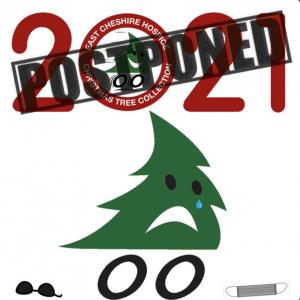 Due to the recent announcement of the National lockdown on Monday, 4th January, organisers have unfortunately had to postpone the annual Christmas Tree Collection.
The team of volunteers were geared up for the 21st Annual Christmas Tree Collection, which was scheduled to take place on Saturday 9th and Sunday 10th January and would have been the first major fundraising event for Cheshire East Hospice since the 2020 Christmas Tree Collection,
A spokesperson for the group said "We hope to be able to run the collection at a later date, once it is safe to do so. However, if you would like a refund of your donation, please notify us by completing the form.
"Please allow up to 14 days for the refund to be processed. We will be in touch to confirm that we have received and processed your requested refund."
The dedicated team have been collecting and recycling Christmas trees in aid of East Cheshire Hospice since 2001 and have raised over £1.2million since then. In 2016 they were honoured to receive the prestigious Queen's Award for Voluntary Service, the MBE for volunteer groups.
All the costs of running the collection are covered by local business sponsorship, which means that every penny donated goes directly to supporting the Hospice.