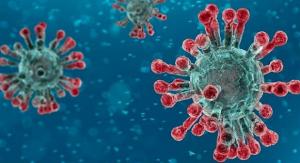 Cheshire East is to move into tier 3 – the Covid 'very high alert' level from one minute past midnight on Boxing Day.
Until then tier 2 restrictions, and the special conditions for Christmas Day, apply.
The key changes will mean:
● Pubs restaurants and bars can only open for takeaways;
● No spectators at sporting events; and
● People are advised not to move to and from tier three areas.
Responding to the government's decision to move Cheshire East, Cheshire West and Chester and Warrington into tier 3, the council leaders said: "We are deeply disappointed to see the recent acceleration of rates of infection across Cheshire, and the impact on our local NHS.
"Our communities and businesses have played their part in avoiding tier 3 restrictions up to this point and we want to pay tribute to them, and to our local public health teams, for their amazing dedication and commitment.
"While we agree that additional restrictions have become necessary, the government's decision to implement them at this time will have a devastating impact on our hospitality businesses and their employees. We therefore call on the government to provide additional support for those affected and the local resources we need to turn this situation around as quickly as possible.
"The councils will continue to do all we can to support our communities at this challenging time."
Dr Matt Tyrer, Cheshire East director of public health, said: "We have been seeing a worrying increase in infection rates across the borough and neighbouring areas. News of the new variant Covid virus is a real concern.
"It is clear that we need to take urgent action to slow the rate of infections to allow local testing and contact tracing and the vaccination programme to work – to slow and ultimately stop the virus.
"We know what will work – if we do not get close to other people, the virus can't spread. Hand, face space has never been more important."
Councillor Sam Corcoran, leader of Cheshire East Council, added: "I'd like to thank everyone for their efforts to reduce infections and for the changes and sacrifices people and businesses have made. However, it is clear that we all need to do more to beat the virus and prevent our health and care services being overwhelmed."
Councillor Craig Browne, deputy leader of Cheshire East Council, said: "We know that this will hit both individuals and businesses hard, particularly at this time of year.
"Your council will continue to deliver services, following the regulations and guidance, and will support those affected by the virus and by the restrictions imposed to manage it."
Visit the government website for full details of tier 3 restrictions at: gov.uk/guidance/tier-3