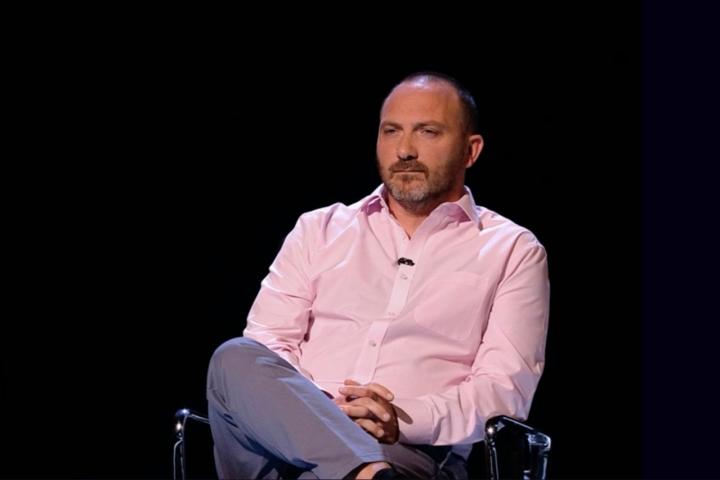 An English teacher from Wilmslow High School has secured himself a semi-final place in the classic quiz Mastermind.
Ashton Davies, who has taught at the High School for 11 years, was seen taking the famous black chair when his heat was aired on Monday, 14th December.
Firstly, Mr Davies answered questions on his specialist subject, the English singer-songwriter Nick Drake, scoring 11 points with no passes, which took him into joint first place.
This was followed by the general knowledge round during which Ashton scored 15 points, with no passes again, making him the runaway winner with a total of 26 points and securing a place in the semi-finals.
Speaking about why he chose Nick Drake as his specialist subject, Mr Davies said "I've always loved his music and it seemed a nice idea to find out more about him."
Ashton, 48, lives in Poynton with his wife and three children aged 8 and under. He told wilmslow.co.uk "I have played in local quiz leagues for a while and felt that I was ready to test myself on a bigger stage, without totally humiliating myself!
Speaking about the experience, he said "t was fabulous from start to finish – the staff over in Belfast did wonders to get the event on at all during Covid and my fellow contestants were all lovely. We all spent three hours in the pub together afterwards."
For the semi-final, which has already been filmed, Mr Davies chose a very different subject matter - the English cleric, theologian and evangelist John Wesley.
He added "The reaction has been heart-warming. The students in particular have been extremely excited about it and it has been difficult for them to accept that they have to wait until March/April to see how I got on in the semi-finals.
"It's much harder to keep it secret this time as everyone knows I've done it – before the first round I kept it very much to myself at work bar the few who needed to know."
Tags: