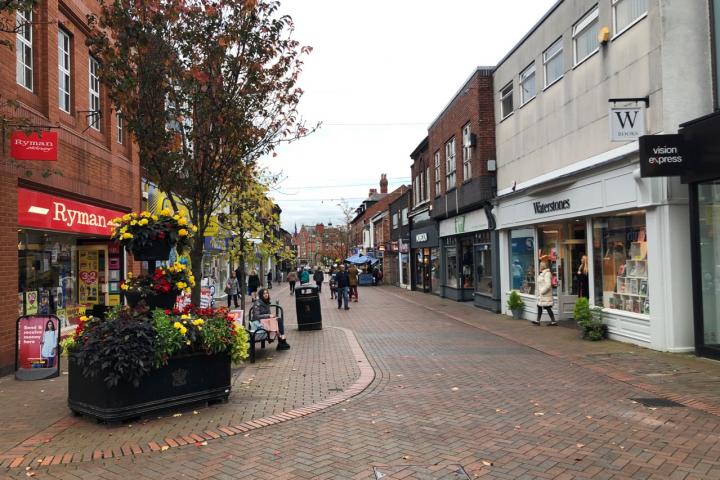 Two Stockport taxi drivers who were touting for business in Wilmslow have been caught in a joint operation involving Cheshire East Council's enforcement team and Cheshire police.
Plain-clothes police officers posed as customers to catch the private hire drivers who were plying for business at the roadside in Wilmslow town centre. As they did not have a licence to operate in Cheshire East, they were in breach of private hire regulations.
The two drivers, who were licensed with Stockport council, agreed to take their passengers, not knowing they were undercover police. Once they set off, they were intercepted by a marked police car.
Cheshire East Council's licensing team successfully prosecuted the two operators when they came before South Cheshire Magistrates at Crewe on separate dates.
Both were convicted of plying for hire without a licence for the borough in which they were operating. They were also convicted of driving without insurance.
One driver – Monjur Ahmed (42), of Wilton Avenue, Heald Green, Stockport, pleaded guilty and was fined £180 with £150 costs. He also received six penalty points on his driver's licence and could now face having his operator's licence revoked by Stockport Council.
The second driver, Mohammed Perveg Ahmed (39), of Outwood Road, Heald Green, was fined £500 with £2,000 costs. He received eight penalty points on his driver's licence. He also faces losing his operator's licence.
Monjur Ahmed was parked outside a petrol station in Alderley Road and the other driver was parked outside Starbucks.
Councillor Mick Warren, Cheshire East Council cabinet member for communities, said: "I thank our licensing team and Cheshire police for conducting this operation and bringing about successful convictions in both cases.
"This sends a message to all taxi operators that we are an enforcing authority and we will prosecute where taxi operators try to pick up fares in Cheshire East when not licensed to do so.
"Not only do they put their own business at risk but they also invalidate their own insurance – and that places their passengers at risk too, should an accident occur."
Police joined forces with the council's enforcement team in 'Operation Magpie' and intend to carry out further swoops on unlicensed cabbies in the future in a bid to clamp down on the unlawful practice and protect residents and visitors to the borough.