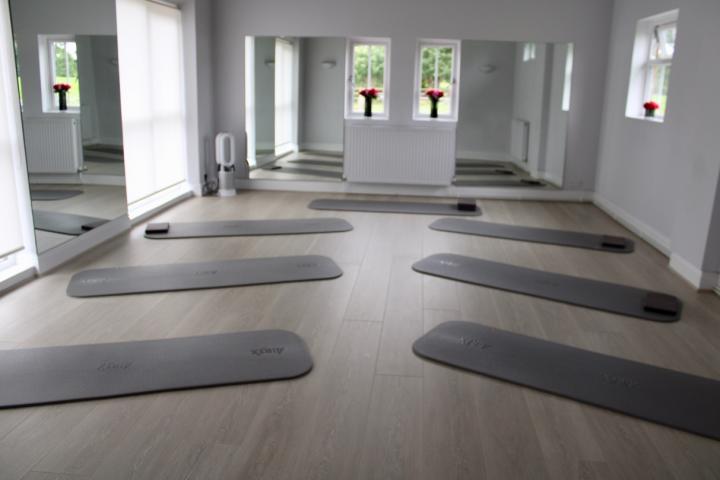 Promotional Feature
When lockdown occurred in late March Alderley Pilates took its classes online using ZOOM. However this gave the opportunity to give the studio a complete new look
Studio Director Peter Bowen said " the aim was to create not only a comfortable and peaceful space to practice Pilates but also to ensure we could provide the highest standards of hygiene with easy to clean surfaces and the ensure each client had plenty of space."
The official re-opening of the studio by local MP Esther McVey took place recently and the studio was grateful for her support in negotiating the complexities of recent restrictions. It is now fully open for group classes and private lessons both in studio and online.
Studio Director Jan Bowen commented " our over riding aim is the safety of our clients and teachers by introducing strict hygiene protocols using anti viral products and reducing class sizes to 9 clients.'
We offer classes at five different levels from Beginner to Advanced as well as Pilates Barre, High Intensity Power (HIP), Pilates matwork and use state of the art Pilates reformer machines too. Pilates with classes daytime, evening and Saturday morning in studio with an online programme too.
We welcome new clients looking for a bespoke Pilates experience and who have done Pilates before as well as Beginners. Pilates is great for Stretching and Toning , Building a Strong Core , Improving Sporting Performance or simply Relaxation. We also welcome referrals since Pilates can form part of a recovery package after injury or surgery.
Many people are working from home, on furlough or job seeking and spending too much time on laptops. There is even a phenomenon of " laptop neck". People are also experiencing sore backs,stiff joints and tight muscles so we are launching KEEP MOVING DURING COVID with free workshops on Saturday 26th at 11.30 and 2PM to give you practical help to stay flexible and comfortable.
Please contact the studio to book email [email protected], call 01625 860475 or visit our website www.alderleypilates.co.uk
Tags: