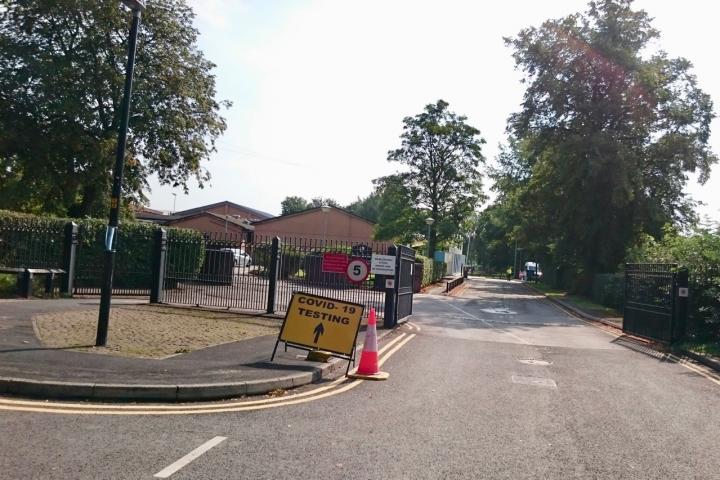 Wilmslow High School hosted a coronavirus testing station on Wednesday, 12th August.
The school's car park was used for the day as a location for a mobile NHS Covid-19 testing team.
This was a pilot event designed to see how the location worked and this experience will guide future planning on the part of the NHS, the local authority and the school.
Assistant Headteacher Mark Vincent explained "The school's facilities were available on this weekday because it is the summer holiday.
"There are no plans to host the testing team on the car park between now and the start of the new term and the school site (car park) will not be available on weekdays from September when students are due to return on a full-time basis."
A Cheshire East Council spokesperson said: "Wilmslow High School kindly gave access to their car park space for a mobile testing unit during the summer holidays.
"For any Cheshire East residents showing Covid-19 symptoms, there are a number of sites at which they may be offered testing. We routinely make use of mobile testing units to ensure that we have a range of accessible locations available.
"We would urge anyone showing symptoms of Covid-19 to follow Public Health England advice and get themselves tested.
"Symptoms can include - but not exclusively – a high temperature, persistent cough, loss of taste or smell."