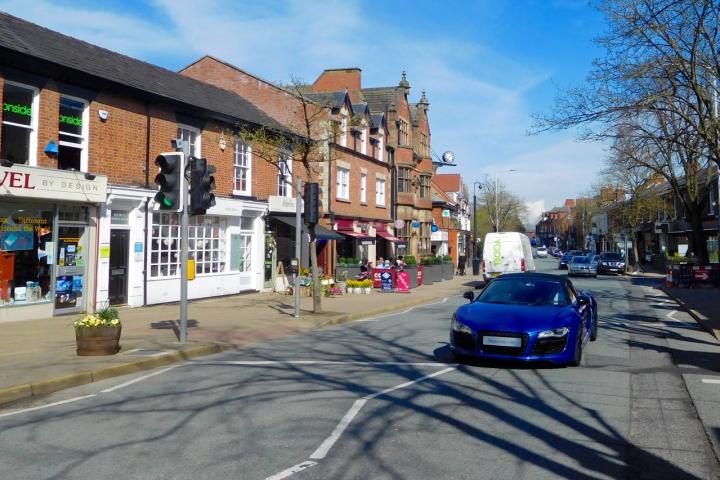 Residents of Wilmslow(RoW) do wish to promote and welcome people to Wilmslow, Alderley Edge and nearby towns, to live and work and for leisure but unfortunately at weekends the sports cars and bikes with the incumbent followers are having a detrimental effect on our environment. The vehicles cause traffic and noise pollution plus some of the spectators, who come to watch from the roundabouts and bridges, are parking illegally blocking people's driveways and residential roads.
The Fulshaw Park area has an active "Prohibition of Entry Order" clearly posted at both entrances to the park (at Knutsford Rd and Alderley Rd). Awareness of this needs to be broadcast over a wide area and enforced by the authorities, some of the drivers and spectators are coming from long distances from across the country. We have brought this Order to the attention of the Police and Crime Commissioner. There is quite a police deployment at these events and this active order needs to be enforced.
Although the events started in Alderley Edge village they have been spreading northwards to the Whitehall Roundabout and along the A34 by-pass and beyond into Fulshaw Park, along Fulshaw Park South, Westminster Drive, Ashford Road and other roads within the Park.There is also quite an issue with illegally parked cars on footpaths, revving car etc engine noise and spectators leaving cars in Fulshaw Park to view the cars from Whitehall roundabout and bridges. The noise has driven people from their gardens. In summer, with open windows, you can even hear the noise in the houses.
We do want people to visit Wilmslow and drive within the speed and noise limits. We do need a joined up effort now across both Wilmslow and Alderley to ensure the pleasant environment that people come for isn't hurt and our residents' lives aren't harmed.
R o W now hopes the authorities will make efforts to re-establish law, order and a clean environment (noise, air pollution etc) for local residents at weekends.