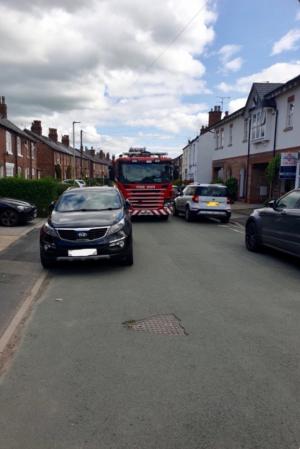 Residents are being urged by Cheshire Fire & Rescue Service to think before they park and avoid double parking.
A spokesperson for Wilmslow Fire Station said "Unfortunately this is an all to familiar situation that ourselves and other emergency services come across to often.
"Due to a diversion in Alderley Edge we had to drive down Moss Lane and got to a point where we could go no further due to double parking, please think before you park."