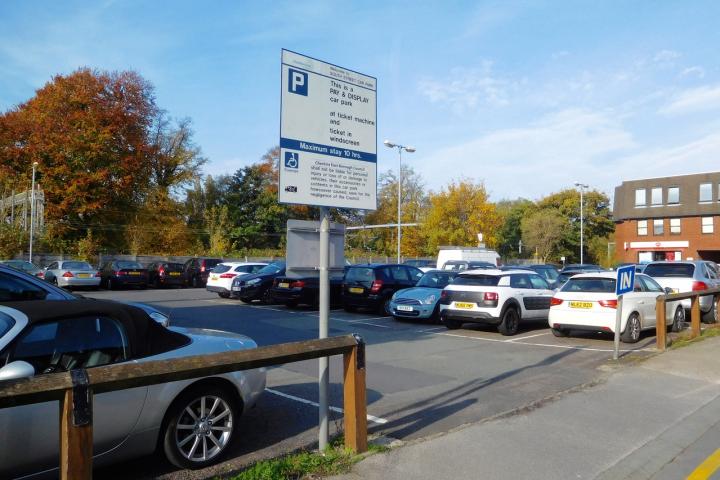 Cheshire East Council is to provide our communities with four free days of parking a year.
The Council says the move aims to support the borough's towns and have the flexibility to support special events and busy periods, such as festivals and the run-up to Christmas.
Councillor Laura Crane, Cheshire East Council cabinet member for highways and waste, said: "This is good news for our towns and residents – and local shops and businesses.
"The council faces severe financial pressures – with increased demand for key services and big reductions in income due to Covid-19. However, we wanted to reintroduce this scheme, which was first offered in 2016, to help give our towns and high streets an extra boost – and as a thank you to our residents for their support and patience during the challenges of the pandemic and lockdown."
The council intends to introduce a free-parking initiative on a maximum of four days in the next 12-month period. There will be four free days allowed per town or parish council area, in places where charges apply.
Cllr Crane added: "The primary purpose of this incentive is to support our towns and provide a flexible incentive which can be used in the run up to Christmas or spread throughout the year to aid key town events. This is in addition to the free parking after 3pm at certain designated car parks within the borough.
"The offer of free parking will be considered on those car parks predominantly used by shoppers and the parking services team would welcome advanced liaison from the relevant councils and notice of the chosen days. This is to ensure there are no other programmed events taking place. The days chosen by the participating councils will follow consultation with their elected members, event organisers, local shops and businesses and charity event organisers.
"In return, the council requests feedback on these initiatives to ascertain their effectiveness for both shoppers and businesses."
The local car parks authorised for this incentive are as follows:
● Alderley Edge: South Street;
● Wilmslow: South Drive; Hoopers; Spring Street; Rex.
To maximise the number of free spaces for shoppers and visitors, the free parking will start after 10am. Participating town councils will be asked to advertise and promote these free days on the designated sites on the days in question and then remove these materials in a timely fashion afterwards, to avoid any confusion for service users.
Tags: