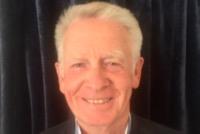 Alderley Edge Parish Council have co-opted Bernard Pearce onto the Parish Council, replacing Geoff Hall who resigned in May this year.
As no request was received from local residents for an election, Alderley Edge Parish Council were at liberty to select who they wish, provided the person qualified to be a councillor.
Bernard has been a resident of the village for over 30 years and during the last 12 months, he has observed Parish Council meetings and assisted them, leading planning discussions.
He is a Trustee of the Alderley Edge Institute, has volunteered with the Alderley in Bloom group, and assisted with both the May Fair and Christmas Lights event arrangements.
Bernard's early career was with Shell UK, in logistics, business to business marketing, retail sales, advertising and sales promotion, exploitation of motor sport sponsorship, and then with HR, supporting national transformation exercises. Since leaving Shell UK, he has run his own consultancy practice in executive career transition.
Bernard said "I've observed the Parish Council at work and have been really impressed by quality and commitments of the Councillors. I'm honoured to be included amongst them and I'm looking forward to making a positive contribution to the Parish Council's efforts in building and maintaining the community and its amenities."