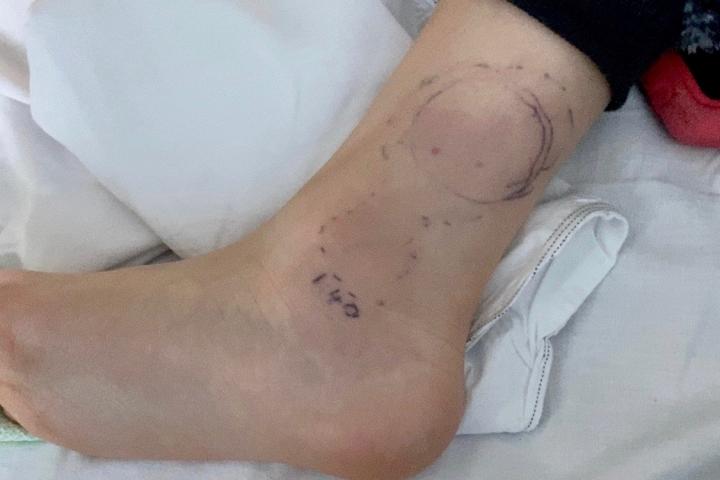 A father is warning other parents because his 8-year-old son was taken to hospital after being bitten by a snake in Alderley Edge Park.
On Friday, 17th July, he went to the park to play with his friend after school.
After arriving about 3.30pm, the two boys went into a wooded area to play under a tree when suddenly one of them felt a sharp pain in his leg, above is ankle.
His father said "My son came out of the wooded area and saw two puncture marks on his leg, obviously you don't think of a snake bite and assume it's a insect bite or sharp bush that caused the marks.
"Six hours later my son was in pain, could not walk and his foot had swollen up. Upon speaking to 101 we were asked to immediately come to Wythenshaw Hospital where doctors confirmed it was a snake bite and treated it accordingly for a venomous bite of good size due to the distance apart of the fang marks.
Adding "As my son did not see the snake doctors could not rule out it was not a exotic type of snake that could possibly of been dumped by its owner which often happens."
He asked me to share this with reader's "to make other parents aware that wild snakes most likely adders and grass snakes are present in the parks and woodlands and children should not venture into wooded areas for a while and be aware they are there."