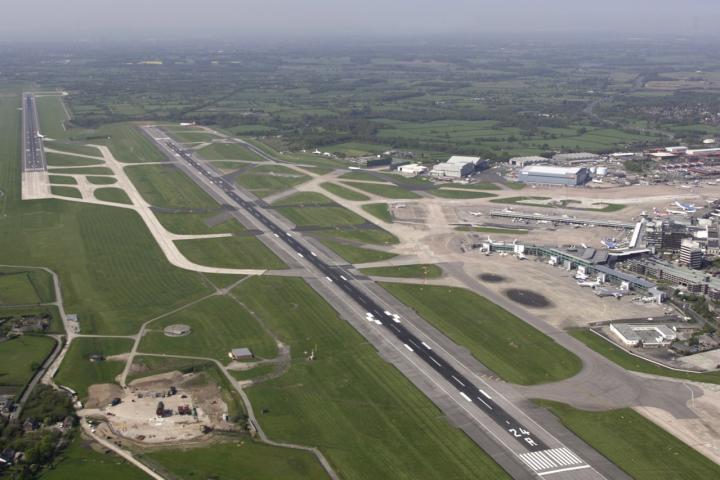 As passenger numbers continue to increase, Manchester Airport has decided to open Terminal Two from 15th July.
This will mean all three of the airport's terminals will be operating, and as more passengers and flights return, as will the airport's retail offering. A handful of outlets have remained open throughout, with more set to open in the coming weeks. In addition to passengers being able to purchase food and drink, they can also take advantage of the free water fountains across the site to fill up empty bottles.
The new Terminal Two forecourt will also open on 15th July, which is available for dropping off passengers directly outside the check in hall.
Some existing Terminal Two carriers will start flying before the 15th, meaning they will operate from Terminal One beforehand.
Terminal Three re-opened on the 1st July and currently British Airways, Air France, KLM, Ryanair, Loganair and Eastern Airways operate from there.
Passengers are advised to check which terminal they're flying from before arriving at the airport.
For more than a month the airport has introduced a range of measures to keep all passengers and staff safe. These include wearing face coverings, enhanced cleaning, Perspex screens, bookable security slots and temperature checks.
The airport also encourages passengers to watch this video before coming to the airport, to ensure they are as prepared as possible.
Brad Miller, Chief Operating Officer at Manchester Airport, said: "As we continue to see the return of more airlines and destinations for our passengers to fly to, we remain fully committed to ensuring their safety throughout their airport journey.
"With the introduction of travel corridors, we envisage passenger numbers to continue to increase, which is why we are opening Terminal Two from 15th July, to maximise the airport space.
"These travel corridors will open up the chance for people to enjoy a well-earned break abroad and directly benefit the hundreds of thousands of people whose jobs depend on air travel for their livelihoods - whether they work in aviation or for the UK's tourism and hospitality businesses, which can now welcome the first overseas visitors we will have seen for months.
"We have made our airport safe for our passengers and staff, and we have already started limited operations to many of these countries. With the quarantine requirement now removed, we look forward to safely welcoming back many more passengers in the coming weeks.
"I'd again like to thank all our passengers for continuing to abide by the measures in place during these uncertain times, and also thank all our staff who have gone above and beyond to ensure safe travel for all."
Tags: