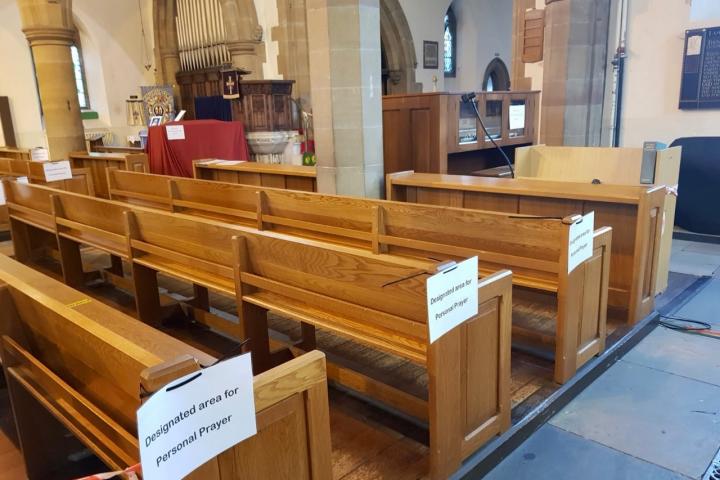 St Philip & St James Church reopened to members of the public on Monday, 15th June.
People are now welcome to go inside the church to use it for private prayer and quiet contemplation.
The church building will be open every day from 10am to 5.30pm, except for Wednesdays when it will only open from 12.30pm after the midweek service has been broadcast live from the church.
The move follows the government and bishops of the Church of England's decision to allow churches to open for private prayer if they wished to from Saturday 13th June.
Rev'd Robin Pye, vicar of St Philip & St James said, "Our church has a tradition of being open during the day for people to drop by and many members of our community are used to using the building for prayer. In addition to that, many of our regular worshippers really miss our services and while these remain closed to the public, they are now able to come into the building for a quiet moment. So, I am really pleased that we have managed to open up so quickly."
The move also means that the church can, once again, be used for funeral services.
The church is being cleaned each day. People entering the building are asked to observe social distancing and a one way system. They are also being requested to use hand sanitiser on the way in and out.
Several areas of the church have been sectioned off to reduce the amount of cleaning that has to be done.