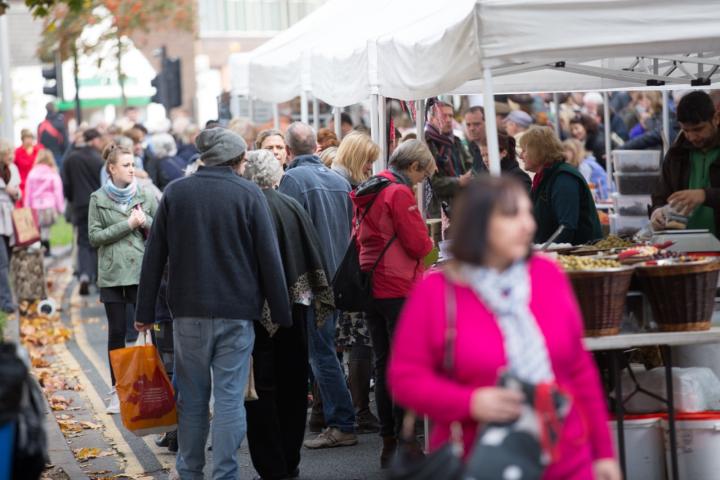 Next weekend will see the return of the Wilmslow Artisan Market.
Following recent government advice, Cheshire East Council that outdoor markets could re-open from June 1st for the sale of any goods and measures must be taken to ensure safe social distancing for the protection of stall holders and visitors.
As a result, The Market Co will return to the town for the first time this year on Saturday 20th June, but as Denise Valente explains it will be quite different to previous events.
Denise Valente of The Market Co said "Throughout the lockdown we have been working tirelessly on what we would need to do if restrictions were lifted and Artisan Markets were allowed to start again, so we have put together a very comprehensive set of Covid Secure Measures which we hope as our priority, will reduce the risk of transmission as much as possible and instill confidence in both our traders and their customers.
"We are asking the general public to work with us to keep everyone safe and understand that these measures may mean that we all have to do things slightly differently."
Visitors are asked not to attend, but shop at their online marketplace, if they are displaying any symptoms of Covid-19 such as a persistent cough, fever or change of sense of taste/smell then you should not attend any market. You should self-isolate in line with government guidance.
Those attending are being asked to please adhere to one-way signs, directional signs and queuing guidance and at all times maintain a 2m distance from others.
Additionally visitors are being asked not to handle goods, unless you intend to purchase them, pay by a contactless method when possible, dispose of your litter in the bins provided and use the hand sanitizing stations before and after you spend time at the market.
Each trader will be provided with a gazebo which will be 2m distance from neighbouring traders and positioned to create as much space as possible to enable the public to queue at 2m safe distances and maintaining 2m distancing whilst moving around.
Where possible there will be a one-way system in operation, floor markings will be placed to encourage queue direction and hand sanitising stations at entry and exit points of each market for public use, which will be cleaned regularly.
All seating will be removed from streetfood area to limit dwell time, traders will add condiments to products for the customer and all surfaces that can be touched by the public will be cleaned regularly.
Additionally, ll equipment will be cleaned prior to the start and at the end of the market day and all staff will wear, masks, gloves and goggles. All traders will be required to wear masks and visors provided by The Market Co and must have adequate hand washing/sanitizing and gloves available on their stall.
All food products and non-food items where possible, will be pre-packaged as individually wrapped and no samples to be available to public.
Denise said "These guidelines will no doubt change and adapt as we learn more about the virus and restrictions begin to be lifted. We will follow Government recommendations and update accordingly."
She added ""The Market Co is pleased that we can once more offer a platform here in Wilmslow to our incredible artisans. We hope that with the measures we have put in place it will be a lovely opportunity to enjoy our town again."
Tags: