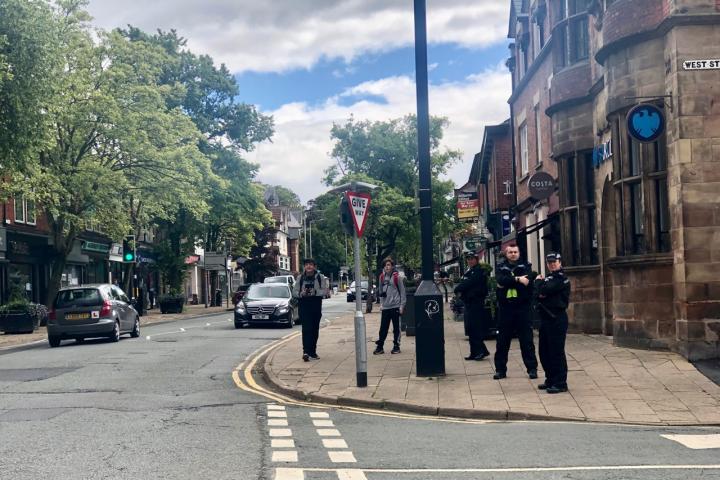 Following recent reports regarding the supercars which visit the village a team of local police officers were in Alderley Edge to pay more attention to the issue over the weekend.
Police Sergeant Lynsey Jackson and her colleagues were on London Road on both Saturday and Sunday to monitor the situation and said the feedback they received was positive.
Sergeant Lynsey Jackson told me "The photographers have said themselves that the drivers are driving more responsibly and that is good to see, the question is, how do we solve this issue without the Police being there, as we are not able to be there all the time.
"As we discussed on Saturday, we do not want to put people off coming to the village, but what we want to encourage is safe and considerate driving so everyone can enjoy what Alderley Edge has to offer.
"I am keen to explore with the assistance of partner agencies, the council and highways the options that they can suggest and work collaboratively to solve this issue. Of course the Beat Team will pursue any offences disclosed positively.
"I will also look at the CCTV to see if there is a potential to utilise this in a way that enables us to pursue any dangerous/inconsiderate driving."
Additionally two speed enforcement vans were on the A34 on both Saturday and Sunday during which two vehicles were caught speeding along here and the police are looking into alternative ways of monitoring speed.
Sergeant Lynsey Jackson added "Officers spoke to drivers where necessary and advised them why we were there and also regarding the manner of driving if this was suitable.
"Officers also conducted speed monitoring that did unfortunately show that motorists are exceeding the 30mph speed limit on Wilmslow Road. Those drivers caught speeding will be notified by post.
"This issue is firmly on the radar for the Beat Team and we will continue to monitor the situation."