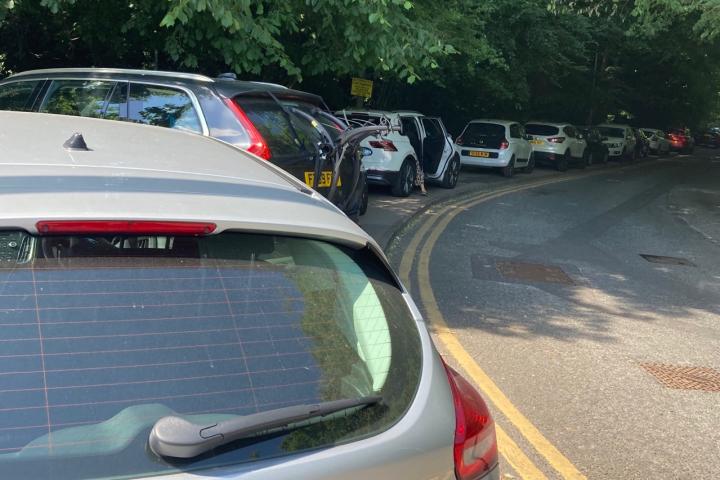 Following our request for a comment from Cheshire East Council regarding the parking situation on Cliff Road and their response to the parking on the pavement, the Council has issued the following statement to wilmslow.co.uk.
A Cheshire East Council spokesperson said: "We recognise the value of our countryside and green open spaces and their benefit to everyone's wellbeing at this time.
"But we would appeal to people to apply common sense and consideration when parking and not to block pavements with their vehicles. To do so can present a serious hazard to pedestrians, including people with disabilities, the blind and partially sighted and children.
"Civil enforcement officers are patrolling the area and will issue penalty charge notices where there is a breach of parking restrictions. We are also liaising with Cheshire police to request that they also step up patrols in the area.
"There is adequate free parking within walking distance of The Carrs and, therefore, inconsiderate parking to this extent, can easily be avoided."
Inspector Duncan Gouck, of Macclesfield LPU, said: "The local authority is responsible for the majority of parking related issues however there are occasions, where a vehicle is causing a significant obstruction, when the police can assist.
"Any vehicles parked on the pavement should leave sufficient room for a pushchair or wheelchair user to pass by safely without having to go onto the road.
"We attend reports of obstructions caused by parked vehicles where possible and deal with the matter in the most appropriate manner.
"This could be through a verbal or written advice to the driver, if they can be traced, or by issuing a Fixed Penalty Notice.
"When necessary, we will have the vehicle removed at the expense of its owner.
"Any significant or dangerous vehicle obstructions can be reported to Cheshire Police by calling 101 or by visiting https://www.cheshire.police.uk/ro/report/."