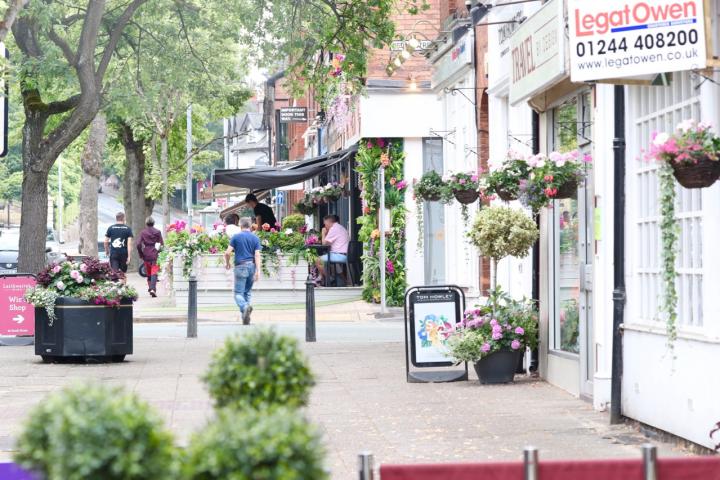 Due to the COVID-19 outbreak, this year's RHS Britain in Bloom UK finals competition will not be going ahead.
However, the Alderley Edge Bloom team are determined to keep up the fantastic work they do to make improve our local community and make the village look so much more attractive with all the flowers and plants they maintain.
Leslie Cox, Chairman of Alderley Edge in Bloom said "The competition has never been the primary objective for our volunteers. It's wonderful to have received two consecutive gold awards but for all of us it is more important to make a positive contribution to our village in terms of removing litter and improving our environment by beautiful planting and displays.
"The group have decided for the moment to continue to care for the village environment by following government advice and not organise group activities but to rely on individuals working alone. This of course will change if there is a complete government shut down.
"We also have individuals offering help for the most vulnerable in our village, help with shopping and food supplies."
Leslie added "We are aware that for village businesses there are challenging times ahead and for this reason the volunteers have decided not to ask them to pay for hanging baskets this year. The group are however preparing to have summer displays on the Waitrose railings, the village wooden planters and the 16 lamppost planters.
"This is our way of trying to be positive about the future and our village."
A s spokesperson for the RHS said "This is a worldwide and unprecedented challenging time for so many people and of course the health and safety of communities, volunteers and judges remains our number one priority.
"With the Government advising everyone to follow social distancing measures, it is sadly not currently possible for finalists to carry out their usual community gardening activities.
"Communities put huge year-round effort into Britain in Bloom to the benefit of both people and the environment and we know our 70 finalists will be very disappointed. The decision has not been taken lightly and we hope that many groups will want to participate again in 2021.
"We thank those involved for all the hard work they've put in so far to make the UK a cleaner, greener and more beautiful place, and their amazing community spirit that will be very important to people in the difficult times ahead."
Tags: