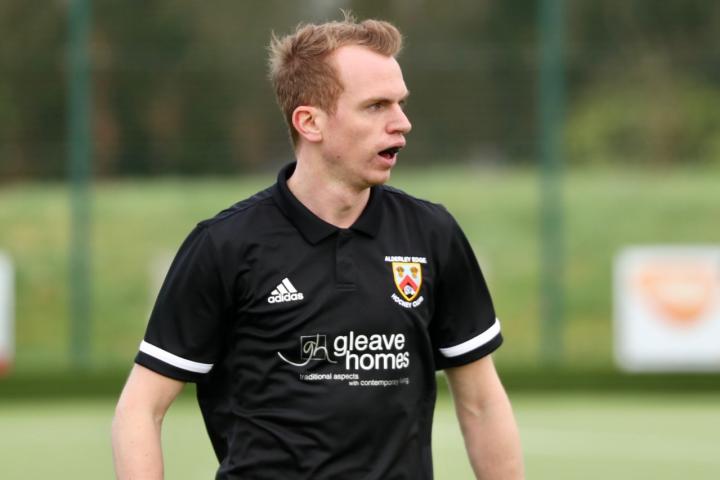 Alderley Edge Men's Ist team put in a big shift last Saturday to beat Didsbury Northern HC 3-2 in their latest National Hockey League North Conference match.
The Edge lads travelled to Didsbury, (the scene of one the greatest games in Alderley Edge history two seasons back to gain entry in the National League ), needing a similarly gargantuan performance to keep their National League survival hopes alive.
Alderley started well as they had for the past few weeks, dominating possession and forcing several good chances.
Didsbury continued to push their long ball tactics and eventually took the lead after 9 minutes when a loose ball in the D was finished by their striker Luke Van Bentum.
However, it didn't take long before Edge drew level on 12 minutes , with a superbly taken finish from Captain Simon Parr. Edge continued to create chances with Ben Gregory going close and the Didsbury keeper making a few good saves from Edge Penalty Corners.
Unfortunately Didsbury took the lead again on 57 minutes when after a scrappy passage of play Jamie Ross scored. Alderley heads never dropped and the team continued to press hard against Didsbury who struggled to handle the energy from Edge.
Parity was restored on 64 minutes by one of the greatest goals you will ever see. A well struck corner from Angus McCormick was well saved by the Didsbury keeper. The keeper fired the save out towards safety, but it was miraculously picked off by Ben Whitehead, who proceeded to fire it into the roof of the net.
Alderley continued to push for the winner and they found it on 67 minutes when Ben Gregory burst into the D, lifted the ball over a few defenders sticks and rolled it into the net to make it 3-2.
Edge held off a late Didsbury onslaught to take 3 well deserved points.
Fantastic performance today by the lads. Edge deserved to pick up points over the last few weeks and now go again for the next few weeks in their bid to retain cherished National League status.
Man of the Match was young Leo Chazigeorgiou who played a fantastic game.
Match report by Kelvin Briggs.
Tags: