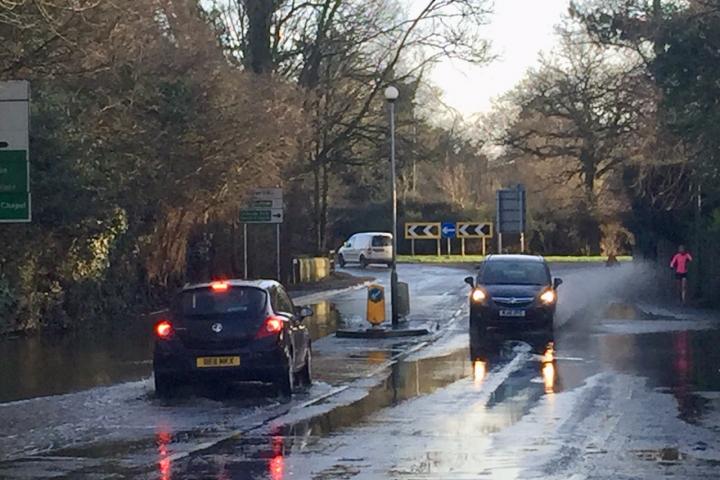 Cheshire East Council has confirmed it will being investigating the flooding issue on Alderley Road this weekend, which occurs each time there is heavy rain.
The main road into Wilmslow was flooded again at the weekend, for the twelfth time since last July.
Alderley Road will be closed from Harden Park Roundabout to Fulshaw Cross Roundabout on Saturday 22nd and Sunday 23rd February from 8am to 5pm whilst Cheshire East Highways carries out a drainage investigation.
Pedestrian access to any premises situated within the temporary closure will be maintained at all times whilst cyclists will be required to dismount.