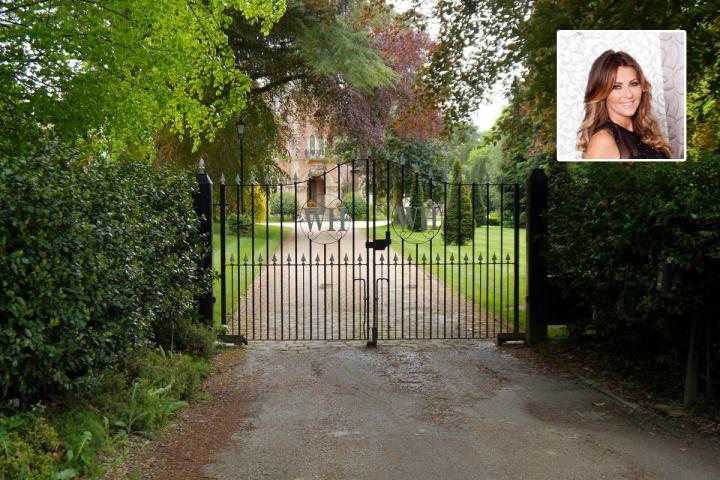 A reality TV star and ex-footballer plans to create a luxury spa retreat at their Great Warford home have been approved by the Northern Planning Committee today (Wednesday, 12th February).
Dawn Ward, star of The Real Housewives of Cheshire, and her husband Ashley Ward have been granted planning permission to change the use of Warford Hall, which lies within the Green Belt, from a private residence with ancillary offices to a spa hotel along with a swimming pool.
The application was approved in line with planning officer's recommendation and the vote was 7 in favour, 1 against with 1 abstention (3 members had sent apologies in advance).
Councillor Craig Browne, Chairman of the Northern Planning Committee, said "Members felt that the application for a Spa Hotel & Retreat was more acceptable than the previous application for this site, which had been refused and dismissed on appeal. They did however take on board concerns expressed by the Parish Council and decided to impose an additional condition restricting the future use of the premises, having regard to the nature of the site and the particular circumstances of the application."
The supplementary condition is states "The premises shall be used as a Spa Hotel & Retreat and for no other purpose (including any other purpose in Class C1 of the Town & Country Planning (Use Classes) Order 1987 or in any provision equivalent to that Use Class in any statutory instrument revoking or re-enacting that order, with or without modification."
The proposal includes refurbishing the hall, which they have been struggling to sell for over five years, and adding a two storey extension to provide a total of 16 bedrooms. A new spa facility will form part of the new extension works which is similar in scale to the extension previously granted, permission for which has now lapsed.
A total of 30 guests will be able to stay overnight and a limited number of pre‐booked day spa guests will also be accommodated. The existing provision of 68 car parking spaces will remain.
There are currently 15 people employed at the business and the proposed development will increase the number of employees to 30.
Donald Strathdee, of the Great Warford Action Group, commented "Residents, particularly those living within a few yards of the open air swimming pool and bar terrace are naturally disappointed.
"However, the council have committed that the permission is for a spa with accommodation and cannot become a hotel. They have also agreed that a there will be a comprehensive Noise Management Plan along with a number of other planning conditions."
He aded "Mr Ward has confirmed that there will be no large group bookings and so the villagers hope that talk of hen parties and 'Party Warford' is a thing of the past."