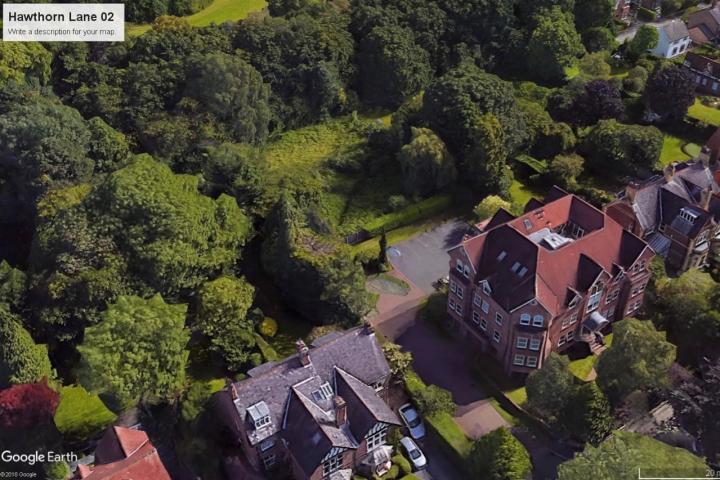 A local businessman has submitted a planning application for a newcar park which he says will not totally resolve the parking crisis in Wilmslow but is a step in the right direction.
Mike Cooksey of Village Heritage Homes is applying to build a car park on land he owns to the rear of Heald Court on Hawthorn Lane. The site, which lies within a conservation area and is designated as residential land, has been vacant for almost 30 years.
The proposed car park would provide around 90 long stay spaces which are intended for business contract users. However, it may be possible to use some or all of the spaces for public parking at weekends.
Mr Cooksey said "There can be little doubt that car parking in and around Wilmslow town centre is in crisis. It is frequently the number one talking point.
"Although the Council is investigating the situation, as far as we can glean, the report being prepared will have limited effect even if all the anticipated recommendations are acted upon."
He added "The report is not demand led and looks only at potential for land etc in public ownership, with minimal reference to managing what is there already.
"Crucially, there are current proposals for traffic restrictions on key feeder and residential roads in the town centre, which would remove up to 254 spaces currently available. In addition, the potential redevelopment of the Tesco site would appear to remove 20 on-street spaces and create a demand for more off-site parking for the mixed development, including a hotel.
"This parking proposal considers the potential for a key edge of centre location in private ownership and that would offer a significant level of off-street parking provision that could be quickly delivered at no cost to the public purse."
The site would be lit by low level down lighters with elevated cameras located on the boundary.
Several previous applications to develop the site for residential use have been refused on Conservation Area grounds and subsequent appeals have been dismissed.
The plans can be viewed on the Cheshire East Council Planning Portal using reference 20/0182M. The last date for submitting comments is 27th February and a decision is expected by 12th March.
Tags: