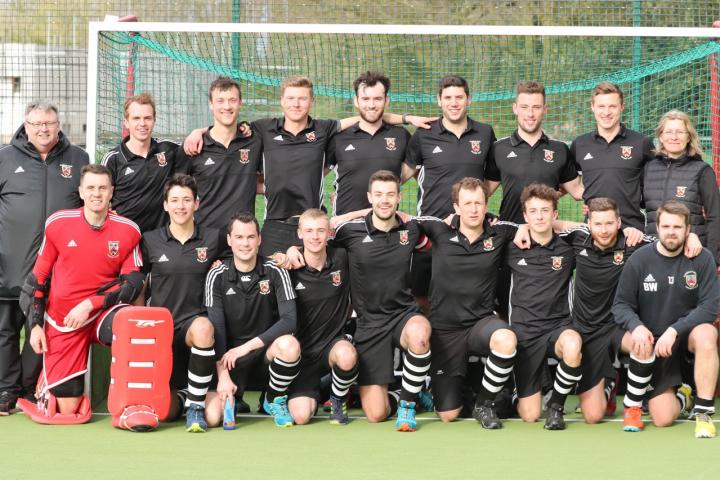 Alderley Edge Men's 1's left their England Hockey League Conference North game away at Lichfield frustrated 3-1 losers. The Edge guys being unable to deliver a performance worthy of bringing home the spoils.
From the start, the game was end to end without great quality. Lichfield were the more dominant making fewer mistakes and winning more possession. Eventually a kindly break in the D fell to a Lichfield forward and his first time effort found the target.
A very similar second goal followed when Edge failed to secure possession in the defence.The game was a scrappy affair with neither side showing any real fluency.
Ollie Jones had Edge's only first half effort of note comfortably saved.
The second half started badly for Edge with Lichfield winning a couple of Penalty Corners, the first was charged down. The second looked to be heading wide but a slight deflection meant it needed to be saved and the rebound fell kindly to a Lichfield attacker who made it 3-0.
With lots of breaks in play, free hits and eventually cards for both sides, the game was scrappy and disjointed. The flowing passing of previous weeks was missing as connections failed to be made.
It was the fourth quarter by the time that Edge finally got into their stride and threats on the goal started to appear. Angus McCormick pulled one back with a Penalty Corner drag flick. Ben Gregory had a reverse stick shot saved. Billy Hedley found more time and space and was able to create some forward play.
In between the good play still loose passes were Edge's undoing. James Warburton created a gilt edged chance that no fellow forward reacted to. Eventually time ran out with a final score of 3-1.
A similar tale for Edge Women's 1's losing away at Wakefield 3-1 in the Investec Women's League Conference North. Zoe Thomas the scorer as a slow starting Edge improved with a strong second half performance.
Edge Men's 2's won away at Lytham St Anne's 1's 3-1. Women's 2's drew 1-1 away at Fylde.
Mach report by Kelvin Briggs.
Tags: