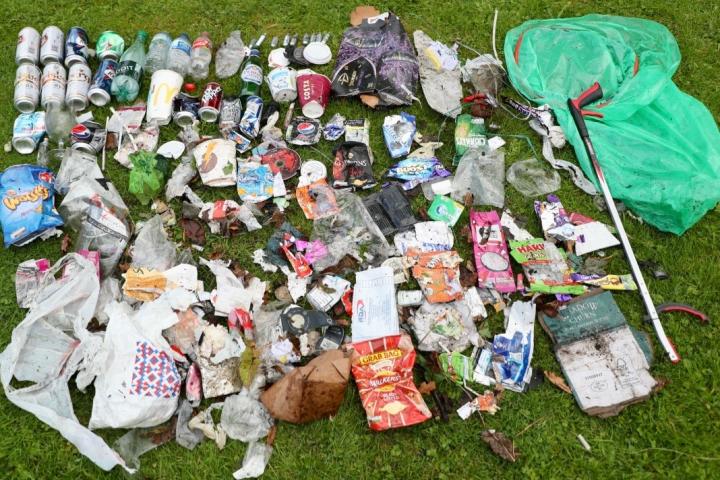 Consider this one displaying in detail the litter I picked during an hour long session last week along Wilmslow Road Alderley Edge. As an 'Alderley Edge in Bloom' volunteer I do a weekly pick from Brook Lane down to the Whitehall Brook roundabout by the bypass.
This is a typical weeks pick with bottles, drinks cans, coffee cups, snack packets, tissues and gas canisters.
Each week Alderley Edge in Bloom volunteers fill up at least eight bags as a valuable 'Clean Team' support for Ansa Services and Cheshire East Council.
With the Alderley Edge Parish Council engaging with the Police and Crime Commissioner about inconsiderate behaviour please let's not forget littering is not only inconsiderate but also an offence with penalties.
If you have some spare time and would like to help us keep the village and its surrounds litter free, we meet every Monday morning 10:00 am at the Station Car park. You're welcome to come along.
Alternatively, great if you can pick in your own time. Every little helps!
Our Bloom team have enjoyed a super summer with amazing new planters kindly donated by a local business to help us beautify the village with flower displays.
With the changing of the seasons our attention switches to winter displays. Whilst we are growing many of our own plants we have started fundraising to purchase more plants.
If you would like to make a contribution please make contact with us . If you wish to donate on line we have started a crowd funding page.
Tags: