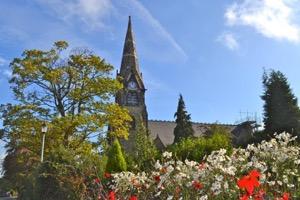 This month's Lunchtime Concert at Alderley Edge Methodist Church takes place on Wednesday, 15th May, and features students from Chetham's School of Music.
With ages ranging from 9 to 18 years, the performers are: Naghi Shimizu on the violin, Elizaveta Lessoun playing cello, vocalist Esther Shea and violinist Yixuan Ren.
The students will be accompanied by Elena Nalimova.
Jean Walker said "We are always delighted to host concerts by the students from "Chet's" who always perform to the very highest standard. Their programme promises to be varied, both in content and instrumentation."
Admission is by programme £5.00, on sale at the door.
Light lunches are served from 12 noon.