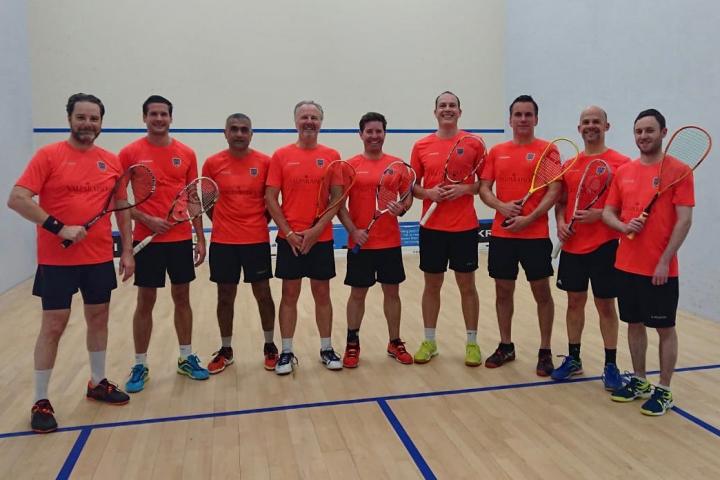 Having been a long standing member of the North West Counties Fourth Division Squash League, the 5th team at Alderley Edge Squash Club have secured promotion to play in the third division next season.
Captain Tommy Holliday said "Having featured in the top half of the table for the last couple of years, it was felt that if we committed to the effort we could mount a challenge to finish near the top this season.
"We started on course and were quickly instated in the top 3, however the Christmas period dampened our performance as players holidayed or were blighted by the winter weather.
"But we soon found our footing again and climbed our way back to the top."
Having played some great matches in the closing stages, most notably a home win against Glossop 1, the squad - including Ben Whitham, Mark Beale, Chris Jackson, Tommy Holiday, Andy Hine, Amin Rawji, Phil Morgan, Peter Crouch, Dan Clarke, Tim Wynn and Mark Cripps - secured the runners up spot in the league in their last match of the season against Buxton 2, when Andy Hine sealed the deal in the third match of the night.
Tommy continued "This concluded an excellent season, in which there was wide ranging support from players throughout the Club. A huge sense of achievement was felt by all and the team now eagerly look forward to taking part in the Third Division next season, where our challenge is now a more modest one... to stay up."
Tags: