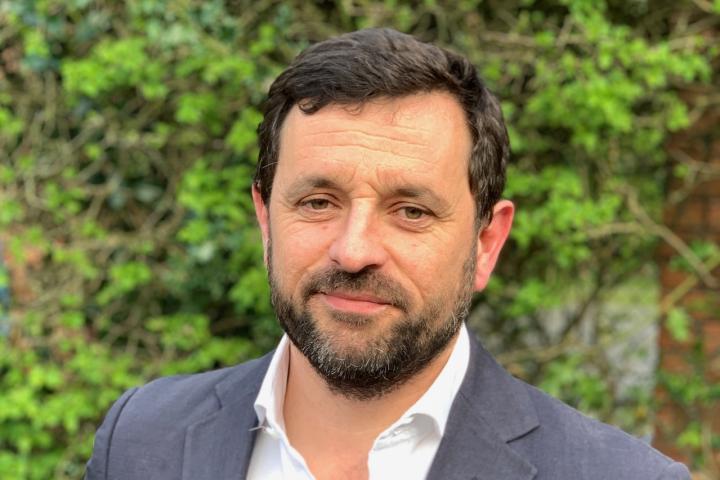 In the run up to the local elections on May 2nd I have published brief interviews with each of the candidates - standing for seats on both Alderley Edge Parish Council and the Alderley Edge ward on Cheshire East Council, in the order in which the candidates responded to my request.
This is the final interview and to read the eleven interviews with the other candidates you can click on the tags at the bottom of the article. For example, pieces on the other candidates for the Alderley Edge Parish Council election will all be tagged 'Alderley Edge Parish Council 2019 Election'. Candidates representing the same party or group will also be connected via the tags and all articles will be tagged '2019 Local Elections'.
Myles Garbett is an Alderley Edge First candidate for Alderley Edge Parish Council.
Please tell me about yourself - occupation, how long you have lived in Alderley Edge, interests, family?
My wife, Amanda, and I have lived in Alderley Edge for nearly ten years. I work in Manchester for an online wealth management company.
Interests wise; I like to keep active so am out running or cycling more often than not. Walking the dog gets me out and about also.
Are you a member of any local groups or societies?
Other than being on the Parish Council for the last 4 years, responsible for planning and finance, I've also been working on the neighbourhood plan. Not much time left in the day after this with work, family time, training and the odd social one.
Why have you decided to stand for re-election as a parish councillor?
The way that we came together 4 years ago to form a cohesive team that I think has made a difference has made me very proud. Whilst I am happy with what we have achieved I think we still have much to do. I am civically minded and would like to continue to serve the community
What do you think have been your biggest achievements as a councillor in the past 4 years?
Putting a sound financial plan and projections in place for the Medical Centre and Festival Hall. We were potentially at risk of failing to fulfil our liabilities without this. Becoming involved with other members of the community to draw up the Neighbourhood plan
What have been your biggest disappointments as a councillor in the past 4 years?
There have been frustrations at times but working with everyone in the team has got us through these.
What do you consider to be the important issues facing Alderley Edge?
The threat of large development and this further stretching village resources
What do you hope to achieve and how in the next 4 years?
Work with other members of the community group on the completion of the neighbourhood plan to safeguard the villages future. Continue to work with other members of the parish council and Cheshire East on parking
What experience and personal qualities will you bring to the role?
Open analytical mind, resourcefulness and willingness to give it a go.
Why should Alderley Edge residents vote for you?
I would be proud to continue to serve the community interests with an open, inclusive and transparent manner.