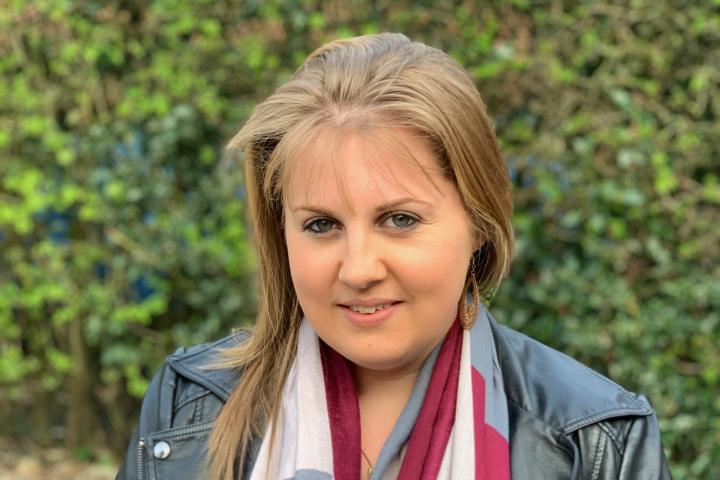 In the run up to the local elections on May 2nd I will be publishing brief interviews with each of the candidates - standing for seats on both the Parish Council and Cheshire East Council - that respond to my request, in the order in which they respond.
To read interviews with other candidates you will be able to click on the tags at the bottom of the article. For example, pieces on the other candidates for the Alderley Edge Parish Council election will all be tagged 'Alderley Edge Parish Council 2019 Election'. Candidates representing the same party or group will also be connected via the tags and all articles will be tagged '2019 Local Elections'.
Rachael Grantham is an Alderley Edge First candidate for Alderley Edge Parish Council.
Please tell me about yourself - occupation, how long you have lived in Alderley Edge, interests, family?
Some of you will know Granthams Fine Food & Wine on Heyes Lane, the business has been in my family for 72 years, five generations of Granthams were born, educated and residents in Alderley Edge and that makes the village an incredibly important part of my life.
I went to school in Alderley Edge, followed by Wilmslow High School and completed a degree in Human Nutrition and Dietetics before becoming a teacher. I taught in Switzerland for a year before realising that Alderley Edge was home and the ties to the village were too strong for me to leave. Many local customers were telling me when I was 15 the shop was in my blood. It turns out they were right and I've been back doing what I love for five years now.
Are you a member of any local groups or societies?
I am a current member of Alderley Edge Parish Council and one of my roles as councillor is to represent the council on community groups, I attend and liaise with all the community groups in the village. It was important to create a network for these groups to communicate and I hope my community role as a councillor has helped to do this. Having 14 active groups speak at last year's Annual Parish Meeting was a fantastic example of this working well.
I also set up Alderley Edge Youth Council and I'm extremely proud of the engagement the village now has with the younger generation. The Youth Council regularly inputs ideas and suggestions into the work various groups and organisations do in the village whilst providing a valuable insight into the current issues and ideas pupils discuss at school.
Why have you decided to stand for re-election as a parish councillor?
It has been an absolute pleasure to represent the views of the residents, businesses and organisations in the village over the last four years. I would like to see Alderley Edge continue to flourish, represented by a group of people with close links to the Alderley Edge who bring a variety of skill sets and personalities. I have worked hard over the last four years and have done my best, but I haven't quite finished and would like the opportunity to see though some of the areas that I work closely on. These include the management and running of the Festival Hall, the economy section of the Neighbourhood plan and the installation of new Christmas lights down London Road for Christmas 2019.
What do you think have been your biggest achievements as a councillor in the past 4 years?
It is impossible to answer this question; because, for me, the role as a parish councillor isn't an individual one. I am an Independent councillor who was in the privileged position of being elected to represent the views of the residents of Alderley Edge and I try to do my very best at this. However, I am part of a team, not just a team of parish councillors but residents, businesses and organisations that are all working to achieve the best for Alderley Edge. So, as part of that team made up of so many people,
I think we have an awful lot to be proud of; The Festival Hall/Medical Centre, the library, the In Bloom Group, the Poppy Appeal/Remembrance Day, the Youth Council, the planter appeal, the Neighbourhood plan, to name a very few.
The achievement, I believe, is we have worked hard to make Alderley Edge a better place and encouraged as many people as possible to do the same.
What have been your biggest disappointments as a councillor in the past 4 years?
For me disappointment is a negative way of looking at something. Don't get me wrong, there have been difficult times; however, I have learnt the lessons from these moments and used them to make me a better councillor.
What do you consider to be the important issues facing Alderley Edge?
It is essential that we see the completion of the Neighbourhood Plan, many hours of hard work has gone into producing what we have so far from a dedicated team of residents, businesses and councillors (who I am sure will all be delighted to see the project completed), and then, the document can be used to offer protection to our village until 2030.
Most importantly; I think we have to continue to face any challenges going forward, whether that is linked to planning, carparking, businesses, green spaces with a positive outlook, consult widely and make sure the residents know what is happening in our village.
What do you hope to achieve and how in the next 4 years?
I'd like to continue as part of an open and transparent parish council and do what I can to create a positive environment, where the parish council, residents, community groups and businesses work together to make the village the very best it can be.
What experience and personal qualities will you bring to the role?
In 2015, I signed the election papers thinking that I knew what a Parish councillor did. I didn't! It was a steep learning curve, and I have been incredibly lucky to have worked with groups of people who have taught me so much. I still (only just) bring youth to the team, but I now have four years of experience as a councillor so, I hope with my positive outlook, small business knowledge and friendly personality I can continue to represent the village well.
Why should Alderley Edge residents vote for you?
I have worked my hard over the last four years and have given as much time as I have to this role. I would be delighted if the residents of Alderley Edge would consider voting for me for a second term.