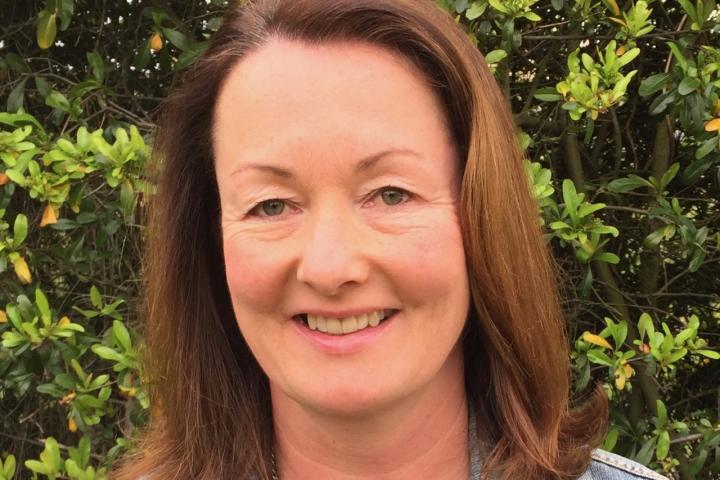 In the run up to the local elections on May 2nd I will be publishing brief interviews with each of the candidates - standing for seats on both the Parish Council and Cheshire East Council - that respond to my request, in the order in which they respond.
To read interviews with other candidates you will be able to click on the tags at the bottom of the article. For example, pieces on the other candidates for the Alderley Edge Parish Council election will all be tagged 'Alderley Edge Parish Council 2019 Election'. Candidates representing the same party or group will also be connected via the tags and all articles will be tagged '2019 Local Elections'.
Liz Marshall is an Alderley Edge First candidate for Alderley Edge Parish Council.
Please tell me about yourself - occupation, how long you have lived in Alderley Edge, interests, family?
I grew up in Macclesfield and moved to Alderley Edge in the mid 90's where I live with my husband and our two teenage children. Both children attended the village primary school and are now at Wilmslow High. I work as a freelance HR consultant and as such I provide a service to local businesses where I support their people issues with employment advice and recruitment. I enjoy keeping fit and regularly go for runs across the fields and adjoining countryside. I have recently started doing Pilates in the village and this has become a new addictive passion! I also have two dogs and I enjoy walking with them around the village.
Are you a member of any local groups or societies?
I am an active member of the May Fair organising committee, this is something I've been involved with for the past five years. I enjoy inputting creative ideas and solutions and working with the diverse team of volunteers to deliver an enjoyable and varied event to the village each year.
Why have you decided to stand for election as a parish councillor?
In the past four years the Parish Council has become much more accessible and involved in the village and with a noticeable presence. Community groups such as the Alderley Edge May Fair and Alderley Edge in Bloom have been greatly supported by the current Parish Council. Through my work with the Alderley Edge May Fair, I have built relationships with members of the Parish Council and I feel that I can contribute towards the positive impact they have made to the village.
What do you consider to be the important issues facing Alderley Edge?
As a new candidate for the Parish Council I am aware that a priority will be the completion of the neighbourhood plan. Additionally, there will be many other challenges to face including; planning, car parking, supporting local groups, services and facilities.
Having already worked closely with most members of the current Parish Council I am confident that I can become part of a team that works together for the benefit of the village.
What do you hope to achieve and how in the next 4 years?
By being a reliable member of the team, I hope we can continue to encourage the community to involve themselves in village life and bring new ideas and initiatives to build on the work already done and to make the village even more accessible and attractive with great facilities and services.
What experience and personal qualities will you bring to the role?
In my career as a HR Consultant, I have a range of skills that include; planning, problem solving, listening, decision making and project management. While these skills are used in my work in a business environment, they are all transferrable and with a pragmatic, hard-working approach I will use these same skills as a member of the Parish Council.
I am a good listener and I am aware of the most important issues around daily life for residents of the village. I am also someone who takes a practical approach and gets things done. To keep the vibrancy we enjoy in Alderley Edge, we must work with residents, volunteer groups and the local businesses to constructively unlock some of the restrictions we face. I know that this will take teamwork, hard work and patience to make progress and I'm looking forward to that.
Why should Alderley Edge residents vote for you?
As an active member of the Alderley Edge community, I am aware of the needs of both the businesses and residents. Having brought up two children in the village I understand what facilities are important to the young and their carers and with many friends and neighbours of all ages living in the village I have an awareness of what is important to them too. I'm keen to take on this challenge and if I am voted onto the Parish Council, I will work hard along with the other Councillors to make sure we continue to make progress and provide those living and working here with a village to be proud of.