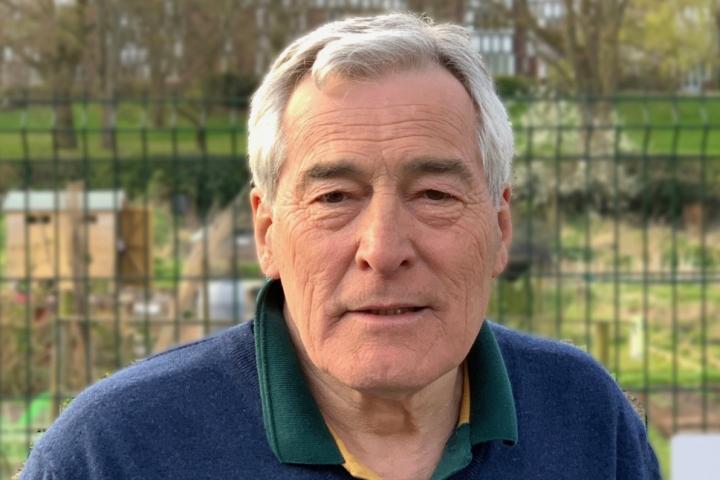 In the run up to the local elections on May 2nd I will be publishing brief interviews with each of the candidates - standing for seats on both the Parish Council and Cheshire East Council - that respond to my request, in the order in which they respond.
To read interviews with other candidates you will be able to click on the tags at the bottom of the article. For example, pieces on the other candidates for the Alderley Edge Parish Council election will all be tagged 'Alderley Edge Parish Council 2019 Election'. Candidates representing the same party or group will also be connected via the tags and all articles will be tagged '2019 Local Elections'.
Mike Dudley-Jones is an Alderley Edge First candidate for Alderley Edge Parish Council.
Please tell me about yourself - occupation, how long you have lived in Alderley Edge, interests, family?
My family moved from Glamorgan to Alderley Edge over 30 years ago.
I had arrived here from a Sandhurst and Army background followed by a successful career as a Sales and Marketing Director of a business operating from 18 countries across the World. Latterly, I started my own Sales Management consultancy and was pleased to be retained by businesses in the United States, Scandinavia, Europe, the Middle East, Africa and the Far East. I retired in 2008 and became an allotment holder, a School Governor and took on a small amount of consultancy work. My wife Jackie and I took over the running of the annual Allotment and Garden Show held in late August and are still involved in various ways with that. A joyous community event.
Are you a member of any local groups or societies?
I am a member of the Allotments and Garden Society in Alderley Edge; the current Parish Council and I sit on the Institute Trust board. I am Chairman of a registered charitable trust that provides grants to enhance the extra curricular lives of children in all Cheshire East schools.
Why have you decided to stand for re-election as a parish councillor?
When the current Parish Council was elected there was a huge amount of work to be done. I don't believe that work is complete and I felt that I should continue to see things through whilst I still have the energy to do that. Another four years will make a big difference.
What do you think have been your biggest achievements as a councillor in the past 4 years?
I look after 'keeping the Village informed', by publishing a seasonal newsletter - Parish Update, which we deliver to every home. In it we share important information about what is happening in Alderley Edge. We share costs and budget information openly and have never 'hidden' anything from our residents. We support all the community groups in the Village in the magazine.
I was successful in persuading 60 plus people to club together to buy 14 Self Watering Flower Planters so that we had the opportunity to look better to the outside world. £10,000 raised in under one week! Wow - and a huge thank you to all those who gave so generously. (Their names, remembered, on a small brass plaque set near the Library.)
I have recently completed the Welcome to Alderley Edge signs project, helped by residents, over a long consultation. Everyone seems to love the new look these signs give to Alderley Edge. That makes me happy - and when I pass one I have to confess it makes me feel very proud that I live here.
Perhaps I am most proud of the time I spend helping to correct planning and development injustices. Over the past four years I have worked diligently to understand the plight of a number of residents who were in danger of having 'things done to them' by uncaring planners, greedy house owners and uncaring developers. I am pleased to say we have been successful in overturning a number of applications that were frankly upsetting and wrong; sadly not all though - but hopefully I will get better.
What have been your biggest disappointments as a councillor in the past 4 years?
None really. It has been a slower process to change things than I have been used to but I understand a little more now about how Cheshire East Council works and our part in the local government organisation.
What do you consider to be the important issues facing Alderley Edge?
Thanks to a huge effort from many parts of our community our Neighbourhood Plan is fast coming together to give us some protection from the planning dangers that we might have faced without it. Cheshire East Council appears to be in complete disarray but as they control so much of our daily lives we need urgent stability and transparency there, something that our Ward Councillor Craig Browne has pushed hard for.
We reviewed our parking situation in early 2016 publicly, as we promised we would, and helped our residents understand quickly how complex our situation is - but perhaps no different from hundreds of similar sized communities across the country. We don't control car parking or parking enforcement - yet by sensible recommendations we have improved the parking situation in Alderley Edge considerably. We must be careful not to push for too much more tarmac to be laid for cars as the motoring world is changing. However, residents will know now that nothing will ever be done by us without their support and approval.
Residential planning and development issues will continue to be a problem; after all everyone wants to live here! Perhaps we have just been lucky or perhaps we have been a little more influential than we give ourselves credit for but whilst our neighbours are staring at building programmes over the next 10 years involving many hundreds of houses we are fortunate to be allocated just 89.
What do you hope to achieve and how in the next 4 years?
Together with our residents and community groups we have started to mend Alderley Edge. People are laughing again and I detect are prouder now than they have been for many a year. I want to continue to be part of the team that helps and nurtures all of that. We need to make life in Alderley Edge more fun for our teenage residents. Hopefully we can build a skatepark and a multi use games area for them very soon now - and is the Bandstand Cafe in the Park idea dead or should we be looking at it again? I wonder....? Surely, everything is possible if we want it to be?
What experience and personal qualities will you bring to the role?
I am a very cheerful optimist. I always feel comfortable with people who give all the reasons why something can happen. Beware those who give all the reasons why something cannot!
Why should Alderley Edge residents vote for you?
They kindly did so last time - and I hope I have not let them down.