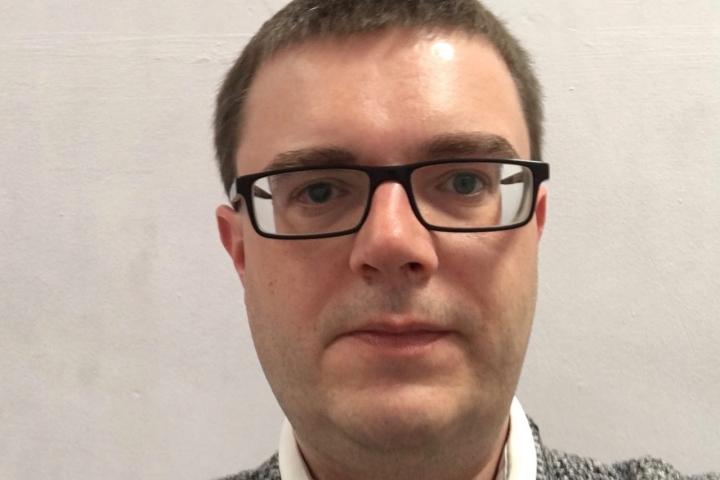 In the run up to the local elections on May 2nd I will be publishing brief interviews with each of the candidates - standing for seats on both the Parish Council and Cheshire East Council - that respond to my request, in the order in which they respond.
This is the first interview to be published. To read subsequent interviews with other candidates you will be able to click on the tags at the bottom of the article. For example, pieces on the other candidates for the Alderley Edge Parish Council election will all be tagged 'Alderley Edge Parish Council 2019 Election'. Candidates representing the same party or group will also be connected via the tags and all articles will be tagged '2019 Local Elections'.
Ashley Comiskey Dawson is an Independent candidate for Alderley Edge Parish Council.
Ashley is 37 years old and has lived in Alderley Edge all his life. He can trace his family history back four generations, all of whom have lived in and around the village.
His interests are quite varied and include travelling, caving, history, archaeology and gardening.
Ashley told me "After leaving the University of Manchester, many residents will remember me from my time working as the customer services manager for both Somerfield Stores and the Co Operative Food Store. After leaving this role, I worked for Alderley Edge Parish Council as the Festival Hall Manager. During this time I worked closely with both our previous and current parish councils not only with events and day to day activities, but also working closely on the refurbishment of the building and having input into the medical centre project. I believe this gives me a unique perspective into any on-going issues and opportunities which may present themselves."
Ashley serves voluntarily as secretary to the Alderley Edge Institute Trust, and have done since 2012. I am also currently the Wilmslow Area Group Town & Parish Council representative to the Cheshire East New Homes Bonus Scheme providing a scrutiny role regarding the distribution of the Wilmslow Area New Homes Bonus scheme grants.
Speaking about why he would like to become a parish councillor, Ashley said "I am a community minded person, and as such, have now worked in local government for over seven years.
"I feel I represent a great many residents who are dissatisfied with poor levels of service from Cheshire East Council, especially highway maintenance and a lack of parking enforcement around our village roads. Coupled with Cheshire East's poor track record of ignoring objections to planning applications and continued unwanted development in the village.
"I also feel that after having worked constructively with both our previous and current parish councils in the past, and also working with parish councillors of differing political colours in my job role; as an Independent candidate I could provide an objective insight on any existing or future matter which may occur. I feel both our previous parish councils have accomplished a great deal and it would be a pleasure to assist in building on this work in the future."
In response to my question regarding what he feels are the important issues facing Alderley Edge, Ashley told me "I consider the following as the most important issues facing Alderley Edge:
The lack of a current neighbourhood plan to protect residents views on planning matters

The lack of proper parking enforcement by Cheshire East which is leading to increasingly dangerous parking especially around the village centre and Davey Lane

The lack of bus services and community transport for the elderly and less mobile

The appalling amount of potholes and lack of gully clearance by CE Highways

The additional housing proposed through the Cheshire East Local Plan SADPD and the potential detrimental effects it will have upon local infrastructure

Overwhelmingly the lack of social rented housing provision in Alderley Edge
Speaking about what he would hope to achieve and how in the next 4 years, Ashley said "I would hope that over the next four years, I could assist in bringing the Alderley Edge Neighbourhood Plan to fruition; I would also personally like to see an improvement in Alderley Edge's Christmas Lights display, as they seem jaded and somewhat lacking over recent years. I would also endeavour to use my personal knowledge of planning and finance matters to assist the Parish Council.
"Also I would be delighted to assist in any way to ensure that the Festival Hall and all of Alderley Edge's community assets are utilised to their fullest potential and any future benefits realised from these assets are used to improve residents lives in Alderley Edge."
He added "I will bring my experience of working in both the private and public sectors to the Parish Council, having previously worked as the Festival Hall manager for the Parish Council I have an intimate knowledge of both the Hall and medical Centre. Over the years I have worked on various local government projects of all sizes which would be of beneficial experience and, I have, over the years, cultivated good relationships with many officers at Cheshire East Council and the Highways department which could be used to affect some of the planning and highways issues the village faces.
"I would also like to see Alderley Edge Parish Council working in greater partnership with neighbouring Parish Councils and pooling their ideas and resources together to work on projects which require a greater skills set e.g. a community bus service for the area."
Finally, when asked why Alderley Edge residents should vote for him, Ashley said "I believe I bring a wealth of local government experience with me to offer to the residents of Alderley Edge, I have lived here all my life and would like to give something back to the community. I am still relatively young but have been involved with wide ranging projects all of which I have seen though to their conclusion."