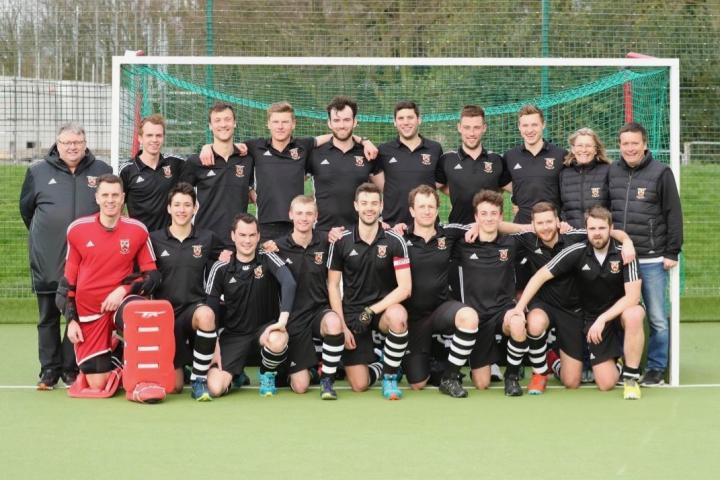 Edge's Mens 1st XI finally reaped the rewards of their efforts this Sunday with an emphatic 6-3 home win over Leeds in the England Hockey North Conference League.
The game was pretty even for the first 20 minutes before Leeds took the lead from a speculative ball into the circle. However, Edge responded well with Scott Mattingley firing home from a rebounded short corner. Unfortunately, following a melee at a short corner at the other end of the pitch, Leeds scored again right on the stroke of half time.
Edge didn't let their heads drop and gradually took control of the second half. James Warburton slotted one home from short range and Angus McCormick scored with a screamer into the top corner.
Leeds came back strongly and pulled one back to make it 4-3 just before the final whistle but two goals in the last couple of minutes from Angus McCormick and Ben Gregory when Leeds substituted their keeper for a kicking back deservedly sealed the win for the home team.
The Men's final match of the season is away to newly promoted Durham University next Sunday.
The Ladies 1s are on the brink of joining the Men in the National League next season thanks to their 2-2 draw against North Premier league champions Pendle Forest on Saturday. The Ladies went into their last game of the season knowing that they needed a draw or win against opposition who have only lost one game all season if they were to keep their homes of promotion into the Investec National League next season alive.
Pendle opened the scoring but Edge drew level just before the break from a Sarah Hopkin short corner. Despite some very determined play by Edge, Pendle showed why they sit top of the league and scored again late in the second half. To Edge's credit, they fought to the bitter end and were rewarded when Caitlin Polley's strike from a short corner found the back of the net in the dying minutes of the game.
Edge now have a nail biting wait to see their hopes of promotion realised as local rivals Didsbury Northern could rain on their parade if they beat Kirkby Stephen by nine goals in a re-arranged fixture next Saturday.
Match report by Sue Polley.
Tags: