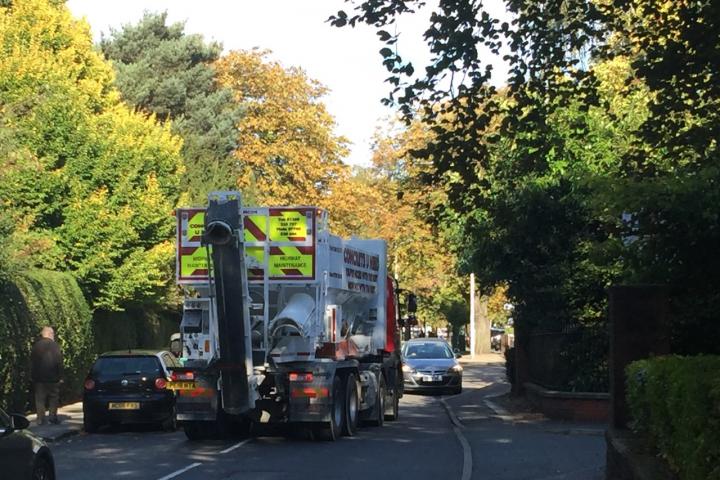 Local residents, those who work in the town and visitors now have an extra two weeks to have their say on nearly 50 proposals being put forward by Cheshire East Council to help resolve the parking problems in Wilmslow.
The Council has commissioned a review to gather evidence and understanding on the current parking situation in Wilmslow. The study has assessed the need for intervention, and has recommended 47 individual measures aimed to ensure that parking capacity supports the long-term viability of Wilmslow.
Despite strong feelings being expressed within the town the number of responses to date has been rather limited so in order to enable as many people to respond as possible, the Council have now extended the consultation on the Wilmslow Parking Review until March 31st.
A spokesperson for Cheshire East Council, said: "Cheshire East Council has taken the decision to extend a consultation on a range of proposals for improving parking in Wilmslow.
"We have had a good response so far, particularly at our community events, and feel that extending the consultation will enable more people to comment on the proposals. A total of 165 responses have been received as of today (14 March)."

The evidence used for the review included data on car park use and Penalty Charge Notices, analysis of correspondence to the Council, plus on-street parking surveys and questionnaires.
The main findings of the review are listed below:
There is high demand for off-street parking. Utilisation of short-stay (under 2 hours) parking is 312% i.e. 3 or 4 tickets are sold per space, per day. Long-stay utilisation (4+ hours) is between 79% and 91%
There is demand for parking – short and long stay - on local roads and residential streets
A high number of parking violations occur at centrally-located 'hotspots' and close to off-street car parks in Wilmslow
A set of possible interventions has been identified. These are listed below:
Convert some long-stay car parks/spaces into short-stay spaces
Convert some short-stay spaces/car parks into long-stay parking
Remove existing parking restrictions from residential areas, where they are unnecessary
Introduce parking restrictions in residential areas, where they are needed
Introduce parking restrictions on main roads to reduce parking obstructions
Introducing charges for on-street parking spaces
Develop Park and Stride facilities
Develop Park and Ride facilities
Introduce Residents Parking Permit schemes
Increase / extend car park charges at existing car parks
Build additional car-parking spaces at existing car parks
Build additional car-parking spaces at a new car park
At this stage, measures have been indicated at 47 locations across Wilmslow, including decking on Broadway Meadow, providing additional spaces for long-stay at The Carrs, double yellow lines on Alderley Road from the Coach and Four to the King's Arms roundabout and introducing short stay parking bays on Buckingham Road, South Oak Lane, Altrincham Road and Lacey Green.
Other suggestions include double yellow lines on sections of Gravel Lane, Bedalls Lane, Knutsford Road, Manchester Road, Bourne Street, Nursery Lane, Stoney Lane,Nightingale Close, Leesway, Beech Lane, Lindfield Estate North, Alma Lane, Pownall Road, Chapel Lane, Hough Lane, New Street, Northward Road, Westward Road and a number of junctions across the town.
The introduction of residential parking permits are proposed for Old Road, River Street and Cliff Road.
A spokesperson for Cheshire East Council said "A mix of these options will be needed to address parking pressures in Wilmslow. Due to the high demand for parking, it may be preferable for measures to be phased so that no parking is removed overall. Also, measures may best be phased to avoid parking problems being displaced from one street to another."
Click here to view:
Email your views to [email protected] by 31st March 2019.
Tags: