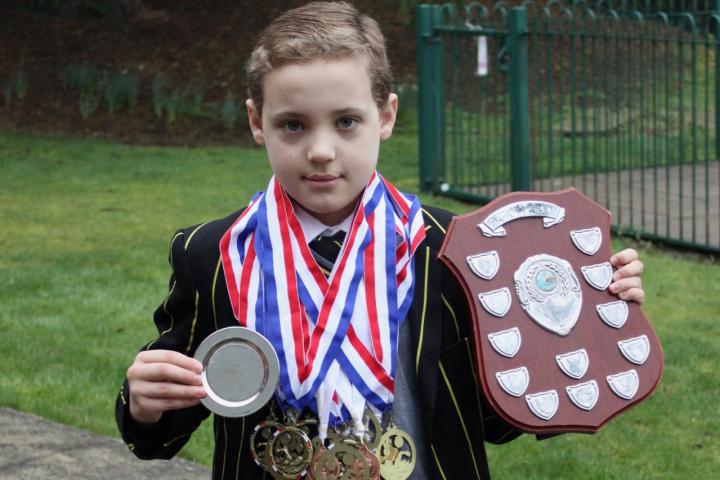 A Year 5 pupil at The Ryleys School has been placed top in England for five swimming events following a number of swimming competitions.
Swimming sensation Matthew Banks currently holds the number one place in England for five the 50m freestyle, 100m freestyle, 200m freestyle, 400m freestyle and 200m individual medley.
Matthew, who swims for Stockport Metro Swimming Club has been awarded a plethora of gold, silver and bronze medals including nine gold medals at Stockport Metro Swimming Club Championships.
He has also been placed top in Cheshire for 15 out of 15 events in the 10s and under even though he is only nine. At the North West level he ranks top in 11 out of 15 events swimming a year ahead in the under 10s competitions.
Head Teacher, Mrs Langford, said: "We couldn't be more proud of Matthew. He is a testament to how hard work and determination really can pay off. Matthew puts hours of swimming in each week and still manages to maintain a high standard of school work.
"He regularly swims in our school swimming pool and enjoys competing for the school as well as for his club. We wish him the best of luck and hope to see his name up there along with great British swimming stars."
Tags: