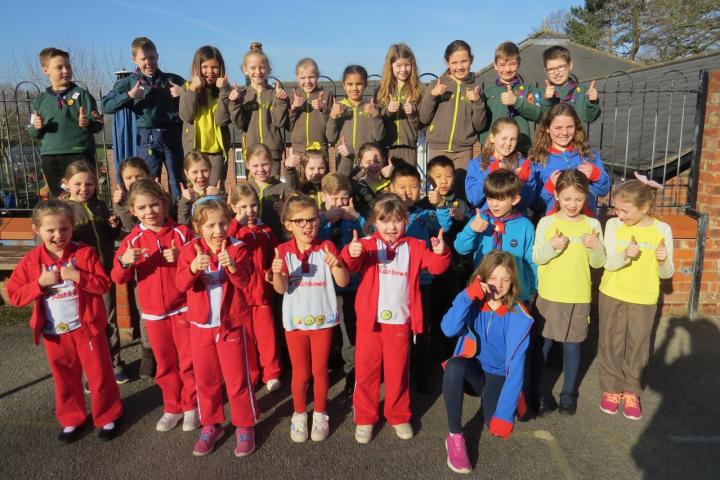 World Thinking Day, which falls on Friday, 22nd February, is a very important day in the Guiding and Scouting calendar and celebrated by 10 million Guides and Scouts around the world.
The theme for World Thinking day this year is Leadership – 110 years of Adventure.
With the date falling during half term, children at Alderley Edge Community Primary School were allowed to come to school in their uniforms in support of World Thinking Day on Friday, 11th February.
Mrs Walsh, Interim Head teacher, said, "As a school, we were pleased to support the children by allowing them to wear their scouting and guiding uniforms to school to promote World Thinking Day. We recognise the valuable experiences and learning that a child can gain by being part of the Scouting movement and would always encourage our children to be part of these groups.
"We would like to wish all the children and the volunteers who work for the Brownies, Cub, Guides, Rainbows and Beavers all the best with World Thinking Day. May it lead to 110 more years of adventure!"