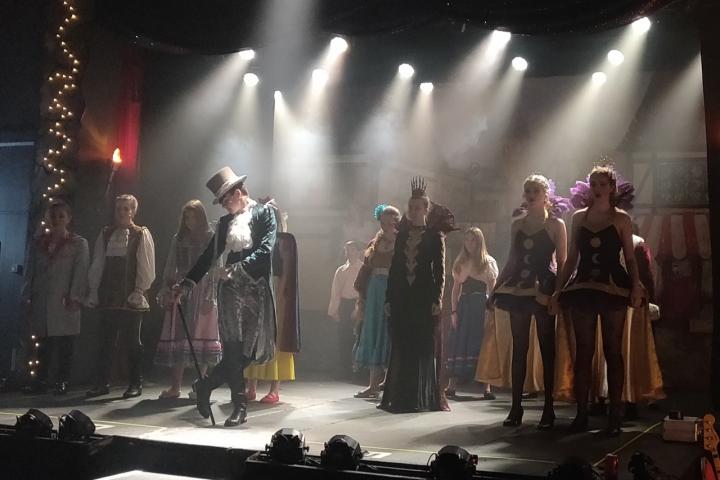 Is there a talented teenage performer in your household? Cheshire Youth Pantomime Society (CHYPS) are holding auditions for prospective new members on Sunday 10th March.
CHYPS director Sally Hunt said "We are looking for new members in years nine through to thirteen with a passion for acting, singing or dancing or excited about trying something different. We are delighted to announce that our next show will be Aladdin, in the first week of January 2020."
CHYPS produce a pantomime in January every year which are very popular and watched by over 1200 people. CHYPS's most recent show "Snow White and the Seven Dwarfs" was hailed a huge success, selling out seven performances.
CHYPS pantos are professionally staged with a live band and especially written to appeal to teenagers with large casts, modern music and dramatic effects.
Members from across the Wilmslow, Macclesfield and south Manchester area begin rehearsing in Wilmslow from September and the show is performed in Woodford.
Chairman Ian Hunt said "We have hugely talented members in CHYPS. Couple that with a great script, superb costumes, a super slick production team, fantastic lighting, sound and effects and you have a spectacular show. Our audiences love it and come back year after year. It's an unforgettable night's entertainment."
The auditions will be at Dean Row Community Centre on Sunday 10th March. Attendees will need to prepare a short monologue and a short song. Auditions will last about five minutes.
For more details call Sally Hunt on 07968 770913.
Photo: This year's performance of Snow White and the Seven Dwarfs.
Tags: