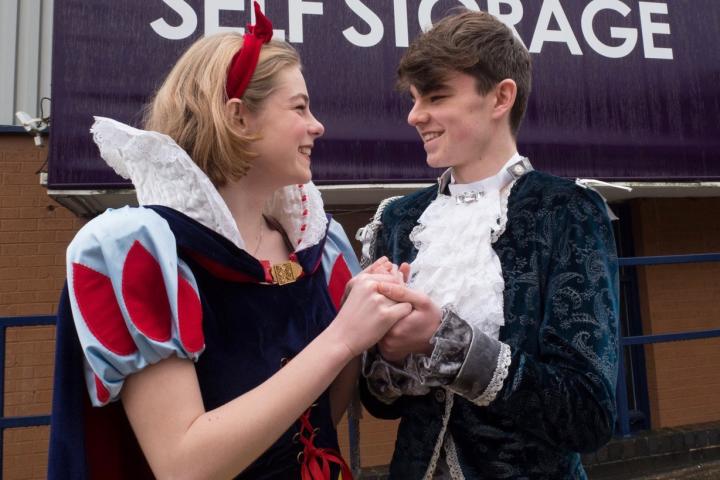 This year's pantomime by CHYPS is Snow White and the Seven Dwarfs: a pantomime based on the much-loved classic story.
Cheshire Youth Pantomime Society was formed twelve years ago by over forty talented 11-19 year olds with a passion for singing, dancing and all round entertaining and their popular shows are seen by over 1200 people each year.
Pantomime director Sally Hunt said "We chose this pantomime because it is a really good story and one we can add lots of great characters to! Who doesn't love the seven dwarfs? It's a panto close to my heart as at the age of sixteen I played Snow White at Worthing Pier Pavilion."
Sally added "My favourite character is Queen Avarice. I absolutely love all the evil facets to her personality: manipulative, paranoid, vain, murderous, dominant and totally insincere. She is a wonderful character for any actor to get their teeth into."
CHYPS pantos are especially written to appeal to teenagers with large casts, modern music and dramatic effects. The shows are professionally staged with a live teenage band led by CHYPS's musical director Ian Jones.
Sally said "At every panto we like to have a special effects feature. With Snow White it's a seven foot by five foot mirror and lighting effects that we're very proud of. Come and see what we have done! Also we choose a TV show which we add to the script every year. It was a challenge with this panto to come up with something that would fit. We think it's perfect - see what you think!
"CHYPS have a vast number of costumes from shows over the years, and storing them is a tricky problem," said CHYPS Chairman Ian Hunt. "We are hugely grateful to Armadillo Storage at Stanley Green for providing us with free storage for all our costumes and props. We could not do it without them."
"We have a talented young cast and talented musicians," continued Ian. "Couple that with a great script, superb costumes, a super slick production team, fantastic lighting, sound and effects and you have a spectacular show. Our audiences love it and come back year after year. It's an unforgettable night's entertainment."
Snow White and the Seven Dwarfs runs from 1st to 5th January at the Woodford Community Centre. Performances start at 7pm. Tickets cost between £8 and £15 and can be booked online at www.chypspanto.com or by calling 07910 187583 or emailing [email protected].
Photo: Lucie Darroch (Snow White) and Luke Bicknell (Prince Ferdinand) trying on costumes at Armadillo Storage Stanley Green.
Tags: