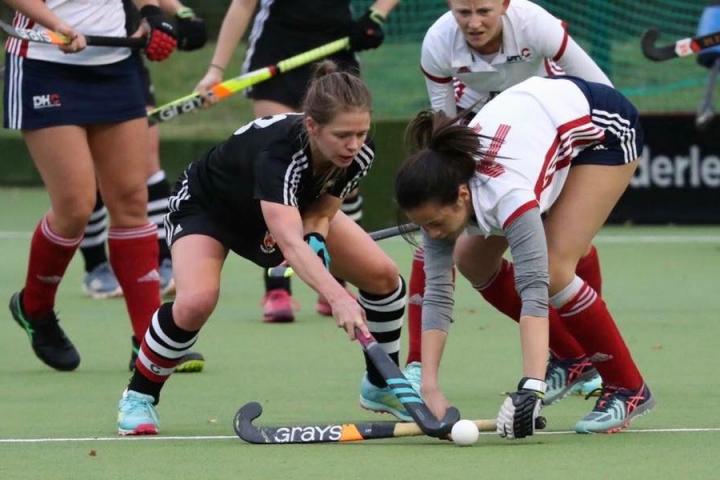 AEHC Ladies 1 Captain Amanda Bennison led by example on Saturday in her team's 2-1 win over Whitley Bay & Tynemouth in the North Premier League.
For the second week in succession Edge found themselves on the back foot at the outset, this time after a Whitley Bay player shot a drag flick into the top right hand corner of Edge's goal after 11 minutes. However, Edge held their nerve and Bennison levelled the score just before half time. The home team then kept their supporters on tenterhooks for the majority of the second half – despite having the majority of possession and numerous short corners, it took until the dying minutes of the game for Edge to make the most of their collective efforts, Bennison finally slotting home a trademark short-corner deflection just before the final whistle.
The Ladies head to Liverpool next Saturday eager to extend their run of three wins on the bounce, thereby keeping the pressure on the three teams marginally ahead of them in the table.
There may well be some future 1st XI players in the Ladies 5s if the squad's form so far this season is anything to go by. The team, whose ages range from 14-59, is unbeaten in its 11 fixtures to date and currently sit top of Cheshire League division 4, a 3-1 win over Crewe Vagrants on Saturday now seeing them three points clear of the chasing pack.
Match report by Sue Polley.
Tags: