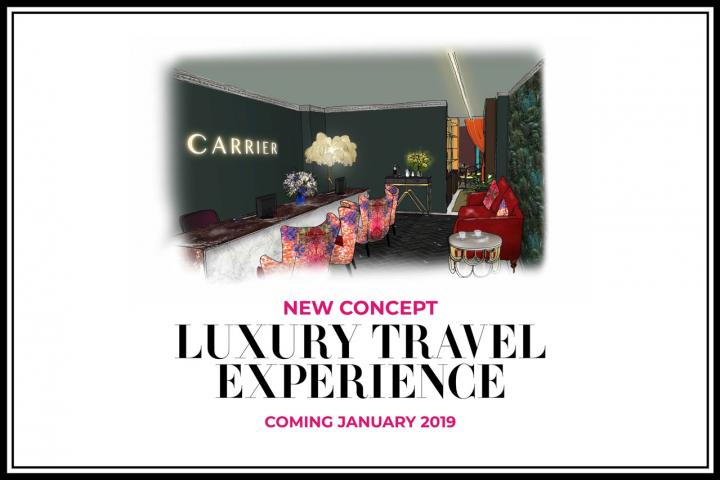 Promotional Feature
Award-winning holiday specialists Carrier Travel are pleased to announce plans for their luxury concept retail store on London Road are well under way.
Retail Manager, Caroline Hutchinson, comments, "We are really excited about the changes at our store in Alderley Edge, it promises to deliver an exceptional retail customer experience, which is pivotal to the continuing success of our business.
We are working closely with a team of specialists who are involved with the design and implementation of bespoke retail projects such as the Ivy, Manchester and are looking forward to our relaunch in January 2019".
In the meantime it is very much business as usual for the team at Carrier Travel who have temporarily relocated to offices nearby. They are available to contact on 01625 583210 or by email [email protected], alternatively arrangements can be made to meet in person at the Alderley Edge Hotel on an appointment basis during office hours, Monday – Friday 09.00hrs – 17.30hrs and Saturday 10.00hrs – 14.00hrs.
Tags: