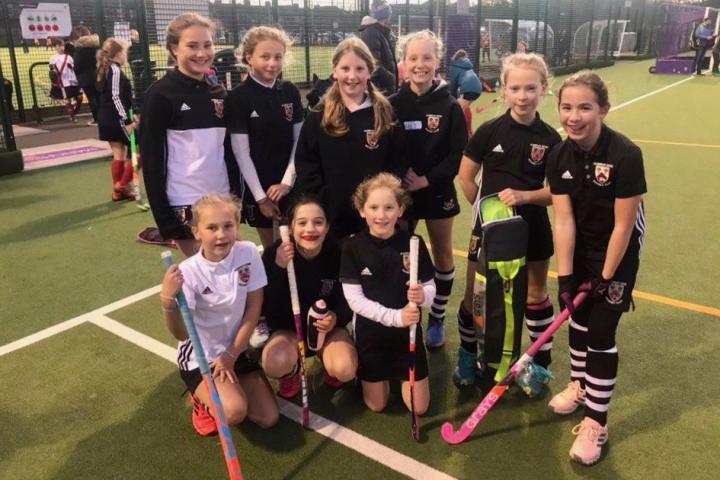 AEHC's Ladies 1st and 2nd XIs both squared up against opposition from Didsbury Northern HC in their respective North Premier and North division 2 fixtures on Saturday and came away from both games 2-1 winners.
The Ladies 1s found themselves 0-1 down to Didsbury away at the Armitage Centre at half time but took control of the game in the second half. Sarah Hopkin initially pulled Edge level with an emphatic short corner strike before Annie Hebb scored the winner two minutes from time - a cracking mid-air volley which scorched past Didsbury's keeper.
The 2s entertained Didsbury at The Edge, their win sees them now just two points adrift of league leaders and local rivals Wilmslow 1s. Michelle Fletcher and Louise Barber scored Edge's goals – a momentous occasion for AEHC stalwart Louise who last scored for the club back in 2001 before some of her team-mates were even born!
These wins set the tone for the rest of the Ladies section this weekend as the 3s, 4s, 5s, 6s and 7s all won their league games. This really illustrates the club's depth of talent and the effectiveness of its Junior section as many girls in these teams have only recently made the transition from Junior to Senior hockey.
Loughborough Students' second-half pace proved too much for the Mens 1s in their National League North Conference home game on Sunday. Although the visitors opened the scoring, Ben Gregory levelled the playing field for Edge after 28 minutes, capitalising on a great period of play from Sam Buckingham. Sadly, Loughborough came out all guns blazing in the second half and put another four goals past Edge in the final 15 minutes.
Despite the best efforts of goal scorers Joe Coxon and Joe Tabachnik, the Mens 2s were unlucky to concede a last minute winner from Knutsford in North league division 2.
Photo: U11s enjoying their tournament at The Armitage Centre.
Sunday's sunshine saw a plethora of Edge's youngsters in action in regional tournaments and England Hockey cup matches. The U11 girls enjoyed wins, draws and losses in a Greater Manchester tournament at The Armitage Centre while the U12 girls posted a 2-0 win over Preston. The u16 girls beat Oxton 4-2 in their cup game while the U14s went down 0-5 against a very strong Repton side.
Match report by Sue Polley.
Tags: