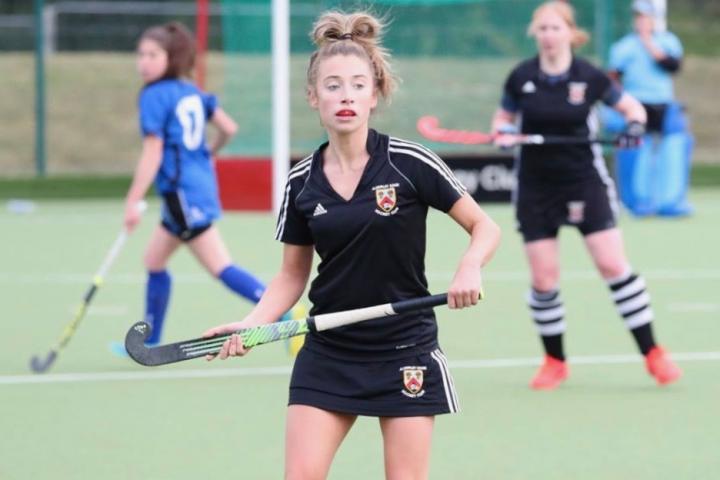 AEHC's Ladies led the way this weekend with some great results across both the North and Cheshire leagues.
The Ladies 1s took to the M6 determined to bring back all three points from their North Premier League game against Kirkby Stephen – and so it came to pass.
Under coach Kelly Pryde-Fillingham the Ladies have played with much more pace and intensity this season, something which became apparent to Kirkby Stephen from the first whistle. Within the first two minutes Edge were awarded a short corner which was fabulously put away by Amanda Bennison from a Sarah Hopkin pass. Shortly afterwards a trademark Liv Moores dive from another short corner made it 2-0 to Edge. Caitlin Polley followed this up with a beautiful run through a few Kirkby players into the D and buried the ball bottom left corner for Edge's third. A sustained period of lovely passing hockey kept the home side at bay for the remainder of the first half before Annie Hebb smashed the ball into the backboard after picking up another lovely pass from Sarah Hopkin. Half time score 4-0.
Kirkby Stephen obviously had a tough half-time talk and pounded Edge with a series of big hits in the second half and were eventually rewarded with a goal when Edge were not tight enough in the D. Undeterred, the Ladies picked themselves back up and Amanda Bennison finished the game as she had started it, deflecting in a wicked short corner strike from Sarah Hopkin to make the final score 5-1.
This win sees the Ladies retain their top half position in the league table. They will be hoping to close the gap on the leaders when they take on third-placed Didsbury Northern 1s next Saturday.
The Ladies 2 took their run without loss to five games after Pheobe Gardner found the back of the net twice in their 2-1 home win over Didsbury Greys. They now sit third in North League division 2, a mere two points behind leaders Wilmslow 1s.
AEHC are also currently the dominant force in Cheshire League division 4. Both the Ladies 4s and 5s play in this league but it is the 5s who currently sit three points clear at the top of the table having been unbeatable so far this season. The 4s are just three points behind them in third place, their 4-1 win over Buckley 1s on Saturday their sixth win on the bounce.
The Mens 1s, 2s and 3s all had tough weeks losing their respective games against University of Durham, Brooklands 3s and Neston. Onwards and upwards next week lads!
Match report by Sue Polley.
Tags: