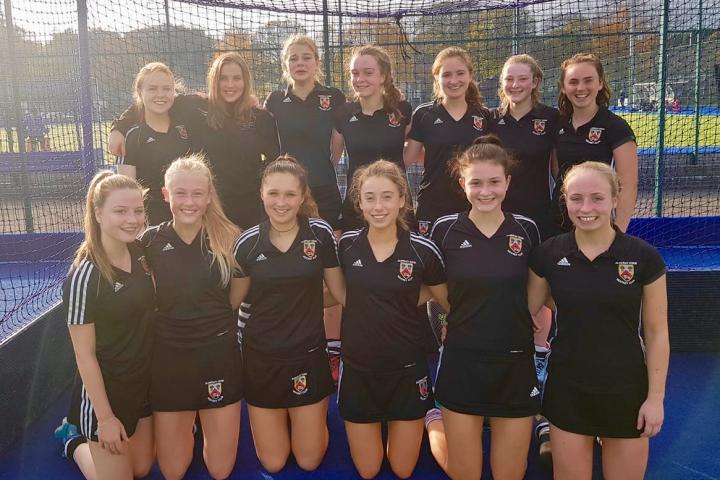 AEHC enjoyed two packed days of fixtures this weekend with both league and cup matches to contest, as well as hosting their annual fireworks display on Sunday evening.
The Mens and Ladies 1st XIs both suffered frustrating losses in their league fixtures. The men went down 3-2 away against Belper despite second half goals in quick succession from James Warburton and Sam Buckingham while the Ladies lost 2-1 to a very physical Doncaster side who sit two places above them in the North Premier league.
The Mens 2s, however, rediscovered their early-season winning form bringing back all three points from their away fixture against Liverpool Sefton. U18 players Charles Barnes and Joe Tabachnik both found the back of the net, as did another U18 player, Brogan Tennant, in the Ladies 2s 1-1 draw against Deeside in their North league division 2 fixture.
Sunday saw a raft of age-group England Hockey cup games, coupled with some impressive score lines. Both the U16A and U14 girls put an astonishing 9 goals past their respective opposition Carlisle and Bowdon, with the U16B team nearly matching them with an 8-1 win over Timperley. Not to be outdone, the girls U14B team beat Chester 4-0 on their home turf while the U18 girls beat a very strong Fylde team 3-1 at Kings Macc. Special mention in this game must go to outfield player Becky West who gallantly assumed goalkeeping duties and made several cracking saves. At the other end of age spectrum the O45 Ladies emerged victorious in a feisty and hard fought battle with Bowdon – the game finished 4-4 at full time and went to penalties with Edge's goal keeper Karen Smith sealing the deal when she saved Bowdon's fifth flick.
Bowdon turned the tables in the U18 and U14 boys matches beating Edge 2-0 and 7-0 with the U16 also losing to Oxton.
Photo: U18 Girls after their 3-1 win over Fylde.
Match report by Sue Polley.
Tags: