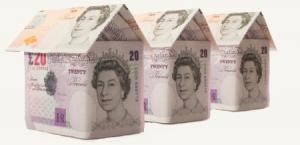 Cheshire East Council has set aside a total fund of £2 million from New Homes Bonus funds for residents of the Borough, £1 million in 2018/19 and £1 million in 2019/2020.
Cheshire East Councillors have been advised that the New Homes Bonus scheme will
"allow local people to engage with how services are delivered at a local level",
and that
"As new homes can impact on the services required in an area, the allocation of funding will reflect where new houses have been built, and where funding has subsequently been received through the New Homes Bonus."
The funds have been calculated for grouped areas, each area receiving a flat rate of £50,000, plus, a percentage of the New Homes Bonus money the Council has received from the Government for housing completions to October 2017 in each defined area.
For the Wilmslow, Handforth and Alderley Edge area this equates to an additional £36,731 giving a total amount available of £86,731 for 2018/19.
The money will be awarded to applicants following recommendations from the Award Group to the Portfolio Holder who will make the final decision. This area's Award Group will be made up of the 8 Cheshire East ward councillors who represent Wilmslow, Handforth and Alderley Edge, plus, a single representative for the three town and parish councils.
The first Award Group meeting is on 22nd October at which ward councillors are being asked to agree between 3 and 5 local priorities and we would like to hear from residents, and groups, what you think these should be.
Cheshire East Council's guiding key principles for the scheme are detailed below and Cheshire East Council will provide support to local communities to develop and implement spending plans.
Please contact your ward councillor and/or town or parish council to register your interest and request further information.
Key principles for fund scheme
Projects must demonstrate how they will enhance service delivery and provide tangible community benefits
Applicants must have appropriate governance in place (or have an agreement with their town/parish council that they will facilitate the scheme)
Minimum allocation is £10,000 although funds may be pooled with neighbouring areas
Must demonstrate value for money
Can fund new services or amendment/retention of existing services
Only to be used for activities which CEC has powers to undertake
Sustainable – no commitments beyond March 2020 – any unspent monies will be clawed back
Funds cannot be used for
Administration expenses that fall to town and parish councils
Retrospective projects
As a substitute for existing S106 funding
Used for parties, individuals, fundraising, political or religious activities
Result in a duplication of service provision
Link to Cheshire East Council's Policy on New Homes Bonus for full details of the scheme:
Guest post by Councillor Toni Fox – Independent (Residents of Wilmslow), Dean Row Ward, Wilmslow
Tags: